The great thing about applying for financial aid in the form of scholarships is that students don't have to pay the awarded amount back and are allowed to submit to as many as they want. Just a handful of scholarships could easily help a student afford their college related expenses for one or more terms, especially if the scholarship opportunities are renewable.
While there are plenty of stand-alone scholarships available through a number of organizations and companies, there is also the option of checking out possible opportunities offered through the colleges and universities themselves. Students applying to or currently enrolled at Nova Southeastern University–which has campuses in Fort Lauderdale, Dania Beach and North Miami Beach in Florida–will be happy to know that the school has added quite a number of new scholarships for 2012.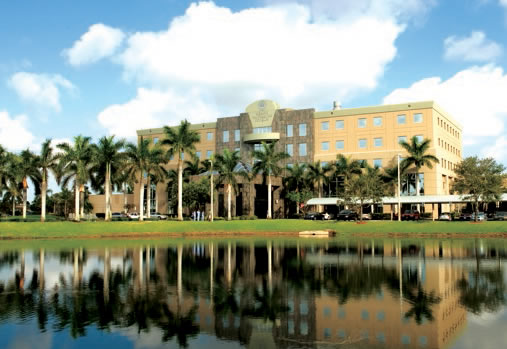 Below are just a few of the latest financial aid opportunities Nova Southeastern University has available to students that meet the requirements (several of the scholarships do not require students to be enrolled at this particular school in order to be eligible):
Title: AES Engineer Scholarship
Award Amount: $500.00
Who Can Apply: Any high school senior and students currently enrolled at a school or university. Applicants do not have to be current students in an Engineering course to qualify. In order to submit, applicants must write and email an original essay (maximum of 1,000 words) in answer to the prompt given.
Title: SWEA South Florida's Cultural Scholarship 2012
Award Amount: $2,000
Who Can Apply: This scholarship is open to all students that reside in Florida that have a special interest in focusing their studies on anything related to Sweden and its cultural aspects, including (but not limited to): Swedish language, cultural traditions, arts and music, literature, healthcare programs and environmental science.
Title: US Bank Scholarship Program
Award Amount: $1,000
Who Can Apply: All graduating high school seniors planning to enroll as a freshman, sophomore or junior at any 4-year college or university by no later than September 2012. The college or university must be an active participant in the US Bank Scholarship Program in order for a student to be eligible.
Title: WyzAnt College Scholarships
Award Amount: Up to $10,000
Who Can Apply: This scholarship is open to college freshmen, sophomores and juniors. Applicants must submit an original essay, as well as encourage family members and friends to vote for their entry in order to reach the finals, where a winner will be chosen.
Title: Force and Motion Foundation Scholarship
Award Amount: $10,000
Who Can Apply: Open to graduate students only. Applicants are required to write a 500-word abstract for a research summary or research proposal that deals specifically with testing machines and/or multi-axis force measurement.  The abstract must also contain information detailing the hypothesis, overview of the methods used and why the testing machines and/or multi-axis force measurement was important to their study.
While the specific instructions for completion varies for each of these scholarships, many require filling out and submitting an official application form, as well as any essays and academic materials. Always read any directions carefully–more than once if necessary–to prevent any mistakes.