The LGBT community is a strong and tight knit one that constantly fights for the freedoms and rights of its members. This also applies to students hoping to earn degrees from a college, university, trade school or community college. Students of the LGBT community in need of funds for school will want to check out the following opportunities specifically created for their demographic.
This particular scholarship opportunity recognizes college students that are lesbian, gay, bisexual and transgendered, who are dedicated to pursuing a career in health sciences in order to promote awareness and change within the LGBT community. Four winners (two minimum) are chosen and awarded up to $2,000 to help further their studies and afford college related expenses.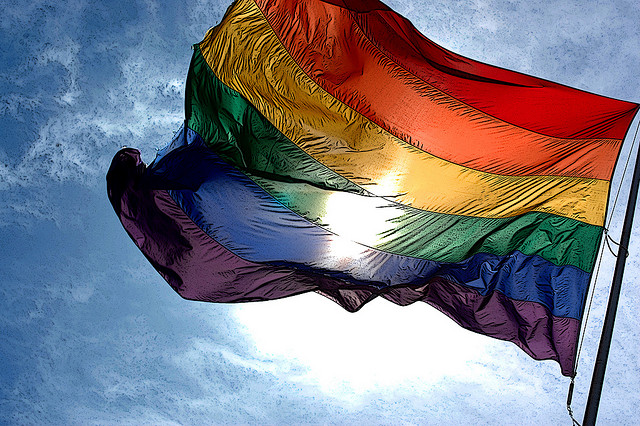 Applicants must be "out" within the LGBT community, currently enrolled in a health sciences degree program at an accredited college or university in the United States, have a good academic track record and demonstrate their commitment to serving and operating within the best interests of the LGBT community.
Gamma Mu Foundation Scholarship Program
The Gamma Mu Foundation Scholarship has dedicated itself to promoting gay men within the business world. With its scholarship program, financial awards in amounts ranging from $1,500-$2,500 are given to gay men that serve as prime examples of extraordinary leadership and involvement within the gay community.
Applicants for the Gamma Mu Foundation Scholarship Program must be openly gay males under 35 years of age who are currently enrolled at an accredited four-year college, university or trade school.
Malyon-Smith Scholarship Award
The Malyon-Smith Scholarship Award was created to identify graduate students pursuing a Master's degree in Psychology, with goals of furthering research in the study of sexual orientation and gender identity. Selected winners will receive $1,000 as a monetary award.
Applicants for the Malyon-Smith Scholarship Award must be currently enrolled full-time in a Department of Psychology at the graduate level.
Short for "Parents, Families and Friends of Lesbians and Gays," PFLAG is a non profit group that prides itself on providing financial assistance to individuals that identify themselves as members of the LGBT community. Ideal candidates are students of the LGBT community who have a proven track record of their involvement and dedication towards building and strengthening this community through their own leadership efforts.
Awards vary each year but range in amount from $1,000-$5,000.
What makes the Pride Foundation Scholarships so great is the fact that with one application, an individual can be submitted for consideration for over 40 different scholarships. This method is convenient, effective and increases the odds of being selected for an award.
The 40+ financial aid opportunities available through the Pride Foundation Scholarships cover a wide range of areas and issues. The organization only accepts applications, however, from those residing within the Northwestern region of the United States. Ideal candidates are those heavily involved within the LGBT community who have themselves faced great obstacles and challenges but persevered.
It is not mandatory to be an "out" member of the LGBT community but applicants must show demonstrable ties or connections to this community.