Fraternities and sororities go together with college like tuition and textbooks. It's not mandatory to join either of these organizations but it's no secret that becoming a member looks great on a resume, not to mention the numerous networking opportunities that wouldn't be available to the average student. What some people might not be aware of is the fact that there are actually different types of fraternities and sororities out there.
Why is that so important? Joining this type of organization is a decision that shouldn't be taken lightly. Once a student pledges and is accepted, they'll be in the fraternity or sorority for the long haul. The last thing anybody wants to do is make the wrong choice and feel like they've wasted their time and efforts. Since not all fraternities and sororities are the same, it's a good idea for students to know the differences in categories and what each organization focuses on. Knowing this info will increase the odds of making the right decision.
Fraternities and sororities fall under the following categories: professional, service, honorary and social.
Professional Fraternities & Sororities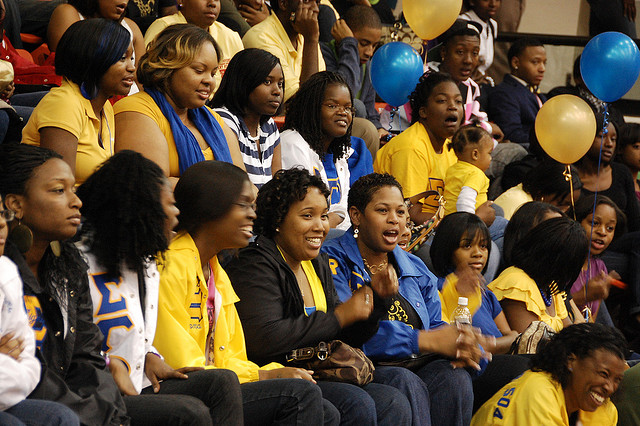 This type or organization consists of members that are all in the same discipline, profession and/or field of study. That means the ability to join a professional fraternity or sorority is much more restricted compared to other categories.
Obviously, you should be majoring in the same field of study as the professional organization you're hoping to be accepted into.
Once a part of this exclusive group, members work together to provide support, networking connections and also host events to promote/increase their visibility in their respective industry.
Service Fraternities & Sororities
Students hoping to give back to the community through goodwill should look into service fraternities and sororities, who specialize in promoting and holding events related to community service. Becoming a member of a service fraternity or sorority means taking part in efforts to support various causes and/or platforms. Some organizations may only focus on one or two causes, while others represent various causes.
Honorary Fraternities & Sororities
The requirements for pledging an honorary fraternity or sorority isn't quite the same as other organizations in this category. For one, students hoping to join don't have to actually pledge or go through an entire pledging process. Additionally, the main factor that gets a person accepted is recognition of their past achievements. Although honorary fraternities and sororities may seem like an easier group to join, it still has its own challenges, especially since acquiring high academic achievements that meet the membership requirements is often easier said than done.
Social Fraternities & Sororities
Next to service organizations, social fraternities and sororities are the types of groups that typically come to mind when people think about these types of organizations in college. Many social fraternities and sororities also participate in community service events and other activities but also focus heavily on fostering the brother/sister relationships among members. This is for the purpose of promoting and encouraging individual growth, developing character, leadership qualities and forming lifelong friendships.