4 year colleges and universities aren't for everyone. Getting a job right away is often a priority for many people, not leaving much room for spending years in a classroom. Luckily for those individuals, that's what certifications are for. Both working professionals as well as those fresh out of high school have the ability to take advantage of these types of opportunities in order to jump into the workforce sooner.
There are a handful of different certifications available. One of the fastest rising categories is industry-based certification. Receiving a certificate of this kind serves as evidence that an individual possesses demonstrable skills and knowledge of a particular occupation, work related tasks or a group of related occupations.
Pursuing industry-based certification is ideal for people that know what specific field they want to get into. While a number of career choices require a degree as part of the eligibility requirements, many more positions are opening up that are perfectly fine with accepting certain credentials like industry-based certification.
Unlike traditional colleges and universities, the training involved–depending on the occupation–can be as short in duration as a few weeks and months to 1-2 years.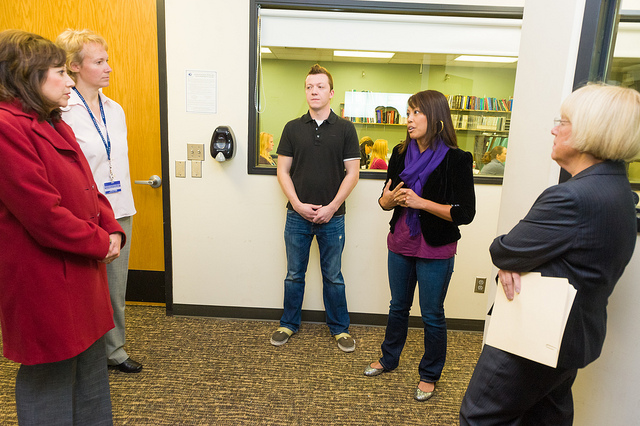 Among the various occupations a person can be trained through via industry-based certification, the most common jobs include fields like construction, carpentry, HVAC and drafting/CAD work. However, there are other options that fall under this category that most probably would not have thought of.
Culinary
This type of training program covers all the bases–not just food preparation. Students are educated in other aspects that play a part in the culinary field, such as sanitation techniques, catering and hosting.
Completing a culinary industry-based certification program allows graduates to obtain a position as a chef, line worker, food equipment operator, food server and kitchen workers.
First Responder
Getting into the medical field as a first responder doesn't have to require years of medical school. There are plenty of specific industry-based certification programs that specialize in first responder training. Those enrolled in such a course will graduate with valuable job skills, including providing basic life support, administering first aid to patients and techniques needed to minimize patient discomfort.
Dental Assistant
Within the healthcare industry, the dental field is one that continues to experience a rise in employment numbers that call for skilled professionals. Dental assistants play an important role in the smooth operation of a dental office's day-to-day routine. Those in a dental industry-based certification program get to receive their education in a simulated dental office environment, as well as the opportunity to participate in shadowing practicing dental workers in a real office setting.
Teaching
There are a number of ways to break into the educational field as a teacher. For individuals that aren't sure if they want to take the full plunge by diving into a teaching degree program, there are industry-based certification programs for aspiring teachers. Students in this type of program will receive training in subjects like self-esteem, learning styles and the chance to take part in being exposed to teaching settings in elementary, middle and high schools.