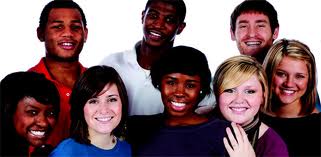 Are you a high school sophomore or junior?  Are you thinking about or planning to attend college?  If so, it is not too soon to apply for certain scholarships.  When students think of scholarships many think that they already have to be in college or at the very least a high school senior.  This is not the case.  There is money out there to be awarded to students at every grade level.
A few scholarships have open eligibility which means that if the applicant meets basic requirements they can apply whether in high school, a college undergraduate or a graduate student.  Some scholarships may be divvied by specific grade level or age group and not necessarily by academic success.
Since scholarships for high school students are probably the most common, it is the best time to search them out.  Try a scholarship search and apply for as many scholarships as you can as long as you meet the criteria set by the scholarship providers.  Doing research using numerous methods you will be able to find countless scholarships available to you.  By planning ahead and preparing early in high school many of these scholarships will be easier to get.
Key Club International Scholarship Program
There is good news for those civic minded, service oriented students who joined their high school's Key Club.  Involving yourself in the Key Club makes you eligible for several Key Club International scholarship programs.
To meet the scholarship requirements students must have been an active Key Club member for two years in good standing and have paid dues and appears on the roster on file at Key Club International.  Applicants must also be a high school senior with a GPA of at least a 3.0 average.
The Key Club District determines the deadlines, so make sure to ask and keep it in mind when applying.  The application form can be found online at the Key Club website. 
AFSA High School Essay Contest
The American Foreign Service Association National High School Essay Contest is open to all high school students whose parents are not in the United States Foreign Service.  The winner receives $2,500 plus a trip to Washington, D.C. with the student's parents.  Also, the winner's school will receive $500.
The deadline for entry is April 15, 2012.  And for essay format guidelines and more information visit AFSA's website.
The 2012 Sylvia K. Burack Writing Award
The Sylvia K. Burack Writing Award is a writing contest for juniors and seniors in high school.  Students must submit a previously unpublished 600 to 800 word personal essay in English on the following topic:  "Select a work of fiction, poem or play that has influenced you. Discuss the work and explain how it affected you."
Winners receive $500 and publication in The Writer magazine and on WriterMag.com.  Winners also receive a one-year subscription to The Writer and a copy of the Gotham Writers' Workshop anthology.
Deadline is March 15, 2012.
Many more scholarships are available.  The earlier you get started looking for them the better your chances.  You will be ahead of the game if your search starts now.  Good luck!