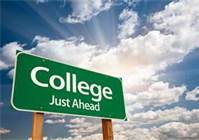 Many students do their research looking for that school that will be there home for the next few years.  They take campus tours and meet with admission counselors on and off campus.  Many questions are asked, but are they asking the right sort of questions?
There are many aspects of a college that need to be considered and asking the right questions can lead you in the right direction.  There are certain things that can be very important and others that you can do without.
Major:  Students often look for colleges that have the "right" major or program for them.  Remember, though, it is quite possible that students will change jobs or even careers many times in their work lifetime.  Instead of looking specifically at certain programs or majors, students should look for a broad and various offerings at a college.  This will expose them to many of their interests and can be more helpful in the long run.
Party School:  Is this really the type of atmosphere that students look for?  Bigger colleges and schools with recognized athletic programs usually have more opportunities for partying.  If students want to party, they will.  If they wish to focus on their goal of graduating, then they will not.
Faculty:  Students tend to ask questions about the faculty associated with the college.  They think that if faculty have published works or are known for their research, then they must be good.  Sometimes this type of faculty can have its faults.  They may be good researchers and/or grant writers, but they may not be the best at "teaching."  Also, faculty such as this is not readily available to their students because of their other "work."  Students might be better off asking about any teaching awards that the faculty have or how accessible they are to students.
Financially Feasible:  College is not cheap.  Students should find out what the average debt is of graduating students from certain schools.  College should be affordable and students should be able to pay off their college loans.  Consider this aspect of school, but do not dwell on it, there is a lot of help available.
Employability After Graduation:  Colleges should have data about where their students find jobs and how many of them are employed directly after graduation.  The rate of employment should tell students something about how well they will be prepared for the workforce.