Nothing makes for a better first impression during an interview than wearing the right outfit. The subject of what wardrobe to wear to an interview doesn't even have to do with fashion per se, but more so the overall image you want to convey to the interviewer in order to increase your odds of getting hired or invited back for another interview.
Contrary to popular belief, it's not just college graduates that go to interviews. Students currently in school also have this opportunity available to them, such as attending interviews for internships and even interviewing for actual jobs. While this subject may seem like a small detail, it is one that shouldn't be ignored, especially if you want to make the best impression possible during such a meeting.
Do Your Homework
This means not just learning about accomplishments, services/products and history but the company culture as well. Is it a corporate culture? Non-profit? Artsy? You want to choose the right wardrobe image that shows you'd fit right into their work environment. The wardrobe you'd wear for an interview at a law firm (full suit and tie ensemble) will differ dramatically from what you'd wear going to an interview at an online start-up company (business casual).
Ladies, Don't Go Overboard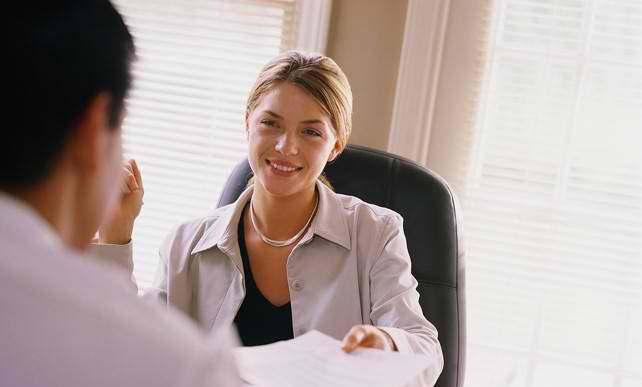 Sure, business wear has become more fashionable in recent years but this is an interview, not Fashion Week. Use accessories and well suited colors for your interview outfit to showcase your personality but avoid doing too much. While wearing the right outfit is important, it shouldn't become a distraction. Additionally, wear a skirt that is an appropriate length–no mini skirts. Men and women should make it a point to wear shoes that are comfortable, clean and conservative (ladies, that means no strappy sandals or killer Stilettos!).
Avoid Business Casual That's Too Casual
Unfortunately, the term "business casual" is taken too literally these days. While it's okay to dress down or accordingly once you're hired, the interview phase is still a formal setting. Keep this in mind when it comes to business casual. Men should opt for nice slacks and a long-sleeved, button up shirt with a collar and vest (optional), minus the tie and blazer. Women will want to reach for slacks or a skirt that's not super form fitting and pair it with a blouse, sweater or button up shirt that is tailored and not baggy. Finish it off with simple, close-toed heels. Sneakers, sandals and t-shirts should never be in the equation for both genders.
When in Doubt, Ask or Suit It Up
If all else fails and the above tips still don't give you a good grasp on what wardrobe you should wear to your interview, ask your point of contact if there is a preferred dress attire. Don't want to risk asking such a question? Then fall back on the default option: the standard black business suit. Women have the option of choosing between a regular pants suit or skirt suit. In general it is better to be overdressed for an interview than under dressed.