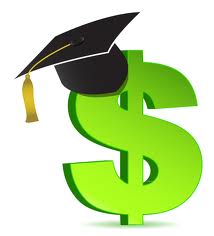 Applying to scholarships can be a daunting and time-consuming process.  Also, there are so many students applying that the competition for them is rough.  Do not let this be a deterrent for you, there are things you can do to increase your chances is scoring one or more scholarships.
Only Apply if you are Qualified.  Why apply to a scholarship if you know you do not qualify.  It is important not to waste your time with scholarships you have no chance at.  Look for scholarship requirements that you are knowledgeable in or that address you certain major, cultural background, career goals or even community participation.  By choosing the scholarships that fit your skills and perfect those applications, your applications will show strength and focus.
Be Careful with Scholarship Scams.  If the scholarship you are applying to requires an application fee or an advance loan payment, most likely it is a scam.  Why pay money to try and get scholarship money, sounds a little fishy.  If it sounds too good to be true, it may just be.  Investigate and do your research.
Finish your Applications with Time to Spare.  Complete your applications immediately.  Do not sit on them and wait thinking you have plenty of time.  Give yourself a deadline, a good one would be about two weeks before the due date.  This will guarantee that your application will get there in time.  Also, by applying early you have time to perfect that application.
Follow All Instructions.  Requirement for scholarships differ.  Make sure you read all instructions before you start and follow them carefully.  If you do not follow the instructions exactly, your application has no chance.  It will more than likely be discarded in a preliminary look over.  As they say, "dot your I's and cross your t's."
Proofread your Applications.  Do not send off your scholarship applications without proofreading them to make sure you did not make any mistakes.  Looking for grammar and spelling errors.  Have others help with this also.  Sometimes you have to step away from your work and have someone else with a fresh perspective look it over for you.  Give it a day and look it over yourself again for that same fresh perspective, you may notice things that you missed before.
Send by Certified Mail.  You put a lot of hard work into these applications, by sending them by certified mail they are assured to get to their destination.  Yes, it will most likely get there without certification, but why worry over it.  Paying a little extra will give you that peace of mind.
Do Not Give Up.  Hey you may not get that first scholarship, so keep on them and start your next application and follow the same steps.  With a little determination, you will be able to achieve great things.