Receiving money in the form of student loans is a great way to make sure students are able to cover expenses related to getting a higher education without becoming a financial burden. While this type of financial aid is all well and good while in school, graduating means one thing: repayment. Depending on your situation, you could be eligible for an income-based repayment plan.
What Is It?
Income-based repayment plans are designed for borrowers to pay back their student loans in an effective and affordable way. What makes this repayment plan different from others is the fact that the amount to be paid back monthly is determined by how much an individual earns, as well as their family size. This means the ability to "cap" the monthly required payment. What makes such an arrangement so beneficial for students is that they do not have to worry about trying to make monthly payments in amounts that are way outside of their current budget.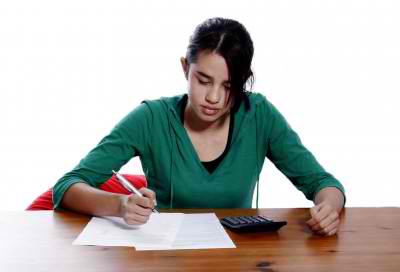 Which Student Loans are Eligible?
Before trying to apply for an income-based repayment plan, it is vital to know if the student loan(s) you've received qualify. The most crucial piece of information to know about these types of plans is that they only apply to federal student loans, not private ones.
If you received financial aid through any of these federal student loans, income-based repayment plans are an option for you:
PLUS loans made under FFEL Program or Direct Loan Program
Stafford loans made under the FFEL program or Direct Loan Program
Consolidation loans made under the FFEL program or Direct Loan Program
Student loans not eligible for income-based repayment loans:
Loans in default
Consolidation loans approved to repay parent PLUS loans
Parent PLUS loans (made to parent borrowers)
Requirements & Criteria
Aside from making sure that the loan you're repaying is on the eligibility list, the other main requirement for potential candidates is if the debt amount owed is high, compared to your family size and income. Even married couples can apply for income-based repayment plans since a spouse's loan debt is also factored into the final decision regarding eligibility and approval. When applying for this type of repayment plan, the loan service provider will use a special calculator to take all of your information into account and calculate the final numbers needed.
Pros & Cons
The major benefits that come with such a repayment plan is the fact that borrowers get to pay down their loan amount without it becoming a financial burden since the monthly payment is capped. Additionally, if borrowers pay back their loan under this plan for 25 years and meet other criteria, the remaining balance owned will be dismissed. The downsides are that the interest rates are often very high and it typically takes longer to repay the entire amount. Annual documentation must also be provided in order to keep within the eligibility requirements. Failing to submit the paperwork and/or becoming ineligible means no longer being able to be a part of the income-based repayment plan.