Out-of-state students definitely have it rough when it comes to applying to colleges. Not only do they have to compete with other out-of-state students and in-state-students, if accepted, they'll have to come out of pocket a couple thousand dollars more. While it may not seem fair, this has been the standard practice for a long time.
But what about students who have been living in a state they aren't a native resident of? Depending on the circumstances, these individuals could qualify for in-state-tuition. The process of qualifying might be a bit tedious and does involve providing specific documentation but if it means the possibility of saving a lot of money on tuition and fees, it is certainly worth looking into.
It should be noted that trying to qualify for in-state-tuition is only applicable for students planning on attending a public college or university.
How Is In-State-Tuition Eligibility Determined?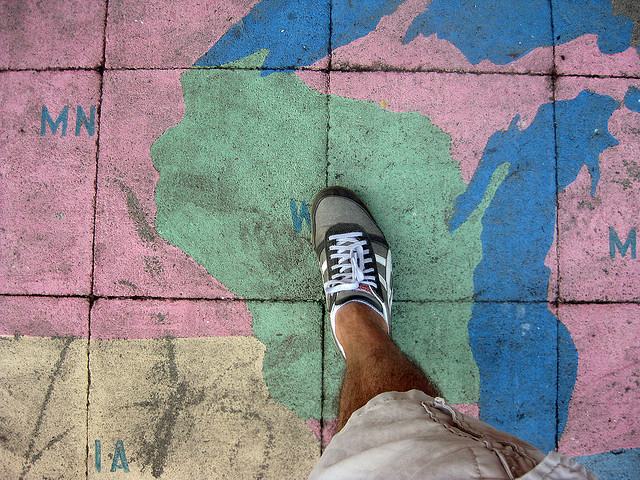 Just because a student moves to a new state and lives there doesn't mean they are necessarily considered a resident of that state. The main way eligibility for in-state-tuition is determined is by proving one's state residency.
What qualifies as "residency" does vary from state to state. That means a student's starting point should be their state's government website, which will provide information and instructions as to how to prove one's residency.
Two of the most common requirements that almost all states list when it comes to proving residency include living in the state for at least 12 months (this time is known as durational residency) and having the intent to stay in the state as a permanent resident or remain domicile.
Documentation
The next step is to contact the schools a student is interested in applying to. Technically, it is up to each public college or university to determine whether or not an individual does qualify for in-state-tuition.
The most effective way for a school to find in the student's favor on this subject is to give proof/documentation that clearly shows their intent of remaining within the state as a resident in the long term. While there is no black and white list of what exact documents a school will accept (this is why students need to talk to each school they plan on applying to), the following are the common types of paperwork that are often enough to satisfy the requirements:
– Records showing a student has attended high school within the state
– Records showing a student has held down a full-time job within the state
– State issued driver's license
– Documentation showing home or property ownership within the state
– Income tax return documentation, clearly showing the student's in-state address
– Local bank account information
– Vehicle registration paperwork
– Voter registration paperwork
If a student isn't able to satisfactorily prove their residency, it most likely means they'll have to pay the 0ut-of-state tuition and fees at the college they've been accepted into. However, the issue could be revisited when the new semester comes around, depending on the circumstances that made the person ineligible (i.e. falling short of the durational residency period).