The age of students beginning to plan for college seems to be getting younger and younger every year. Of course there is only so much you can do to prepare for a future college career while in middle school. High school juniors, on the other hand, undoubtedly start to feel the time crunch. For those that are still unsure as to what to major to declare after getting accepted into a college or university, narrowing down their choices could be as easy as knowing what to do during their summer vacation.
While it makes sense to use the summer break to sleep in, visit friends and family and do some traveling, high school juniors wanting to get a jump start on their college plans should also make it a point to research activities they can participate in during this time. Doing so can help them figure out where their interests lie and how that could relate to choosing a potential major.
List Your Interests & Hobbies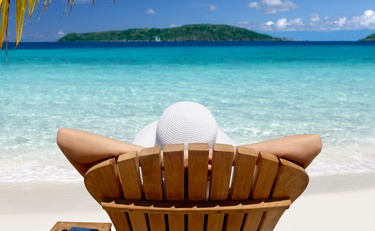 Before taking action on your summer break plans, it helps to give yourself a starting point with a brainstorming session. Oftentimes, students find that certain activities and subjects that interest them end up making for an ideal college major. Now that you've got a few weeks of summer vacation on your hands, jot down some activities you've always wanted to pursue a bit further. From there, start searching for related opportunities locally that you can take part in to expose yourself to a more hands-on environment dealing with that interest and/or hobby.
Look for Volunteer Opportunities
The best way to find out if a potential interest or hobby is meant for you is to throw yourself right into it. While it may be more enticing to make money during the summer break in a regular 9-5, volunteering holds more benefits for you in the long run. Many colleges and universities look favorably upon applicants that have dedicated their free time to volunteering, which means adding a notch to your college applications, as well as gaining real world experience by being hands-on with what volunteer work you've chosen.
Take Summer Courses
Going to school during the summer break is typically the last thing any high school junior wants to deal with. However, for those wanting to find out if a potential major is something they're willing to dedicate 4 years (or more) to in college, taking one or two classes through the local community college is an effective way to gain insight as to what pursuing a particular subject full-time in college could be like. Not only does taking summer courses give high school juniors something to think about, the extra credits more than likely will be transferable to whatever college or university they end up getting accepted into.
Dedicating summer break to sorting out future college plans is a great way to get ahead in the planning process and gives students a better idea as to what their realistic choices could be for declaring a major once that time comes.