Social networking has undoubtedly grown to become one of the most widely used resources today. LinkedIn is one social networking site in particular that is known for connecting those in the workforce. However, LinkedIn isn't the only site that's hot in the world of social networking. Twitter and Facebook are right up there as well. In the case of Facebook and the workforce, the relationship between the two is often a negative one, unfortunately. How many times have we heard horror stories about inappropriate pictures, postings and other Facebook content getting people fired or even preventing them from being considered for a job position or promotion?
Well, how about this for a twist: ways to use Facebook so that recent college graduates actually have a shot at getting the job position and career they've always wanted? It is possible and below are just a few ways college graduates can take advantage of the Facebook phenomena in order to reach their career goals.
Do Damage Control (If Needed)
Already have a Facebook profile? Double check to see if there are any photos, comments, posts, notes, etc. that could reflect poorly on you in the eyes of potential employers. If there's content you don't want to get rid of, change the settings to "Private" so that only the people you want to see can view it. Or if your profile contains so much that it would take too much effort to completely turn around, create a new Facebook account that is tailored for business purposes only. Sometimes starting off on a clean slate is the best and most timely solution.
Show Off Your Accomplishments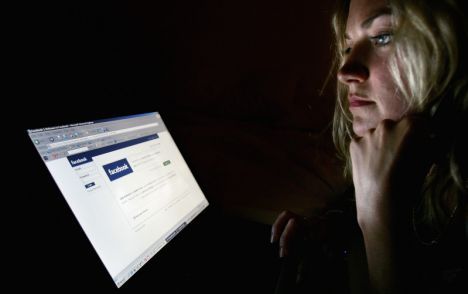 Posting pictures to your Facebook profile that show your accomplishments and achievements in life are a much better representation of what kind of employee you would be (pictures of how many beers you can consume may be impressive to your Facebook friends but not to employers). Images of your college graduation, volunteer work or even trips you've taken to other countries are all ways to show future employers how well rounded you are and what interests you have.
Write the Perfect Info Page
Write your Facebook info page content as if it were an informal cover letter. Introduce yourself, state the college you went to, the degree you received and list any notable accomplishments, rewards or other forms of recognition you've received. Use all the features on the Info page as well, including your work history (name of former companies worked at, duration, etc.). Getting this information out in the open right away will tell employers all about you without the need to dig around your profile to learn who you are and what you're about.
Network
Don't wait for employers to come to you–go to them! Use the Facebook search tool to find companies that you'd love to work for and "Like" their business page and/or add them as friends. Shoot them a message of introduction and inquire about possible job openings. It's definitely okay to make the first move.