Ongoing education is becoming required for a majority of careers these days. Whether a working professional is trying to qualify for a promotion/pay raise, stay in the good graces of their superiors or need the ongoing education to maintain their credentials to stay employed in their current position, applied career training is a very beneficial resource.
What Is It?
Applied career training can be defined as educational/skills training that is typically reserved for individuals working in certain fields. Nurses, tech experts, people in positions of management and electronics are common industries that offer applied career training so its employees can maintain updated knowledge or their profession.
Many applied career training programs are available to employees on the job or through methods that require attendance outside of the workplace.
Types of Applied Career Training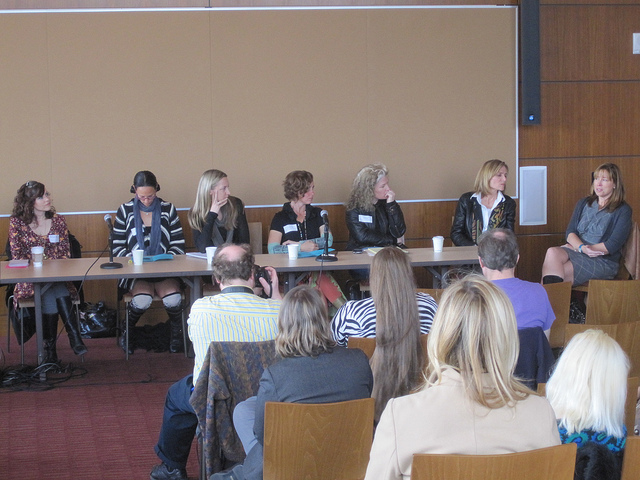 There are a variety of applied career training methods used. The specific type is determined from company to company or industry to industry.
Because the people taking the training hold down full-time jobs, the options are designed to accommodate busy work schedules.
Online programs are very popular for employees because it allows them to receive training when it is convenient for them.
This means completing the training objectives at a comfortable pace from home or even while at work, such as during a lunch break. Local community colleges and trade schools also offer applied career training methods.
As mentioned above, on-the-job training is another alternative. Lectures, workshops and symposiums are the most widely used methods for teaching employees additional skill sets and information that relates directly to their profession.
As with any other type of schooling, applied career training not only provides working professionals with information, it serves to test their knowledge and ability to put what they've learned into action. The most common way to do this is through exams, tests and assigned coursework that must be completed and turned in. There are both short term and long term programs for employees to choose from.
What Do Employees Receive Upon Completion?
In instances where applied career training is required for a promotion/advancement in position, individuals that have finished the training program typically receive a certificate that serves as proof of completion.
Obtaining a degree through applied career training isn't as common but could be a requirement by some employers for individuals that wish to switch careers.
How Much Does Applied Career Training Cost?
Some employers provide this form of training to its employees at no cost, which is obviously the best case scenario. However, even in situations where that is not an option, companies will do their best to give employees the most affordable alternatives to choose from. In most cases, the cost of applied career training is less than attending a college or university full time.
The actual price range varies. More accurate estimates can be found by doing research and visiting the websites for the institutions offering the training. Talking to human resources to find out more on the subject is also recommended.