The economy is starting to get its legs back but a full recovery is still going to take some time. The ups and downs of the economy has transformed the lives of virtually everyone, including college students. Because gainful employment isn't necessarily guaranteed right after graduation–not to mention the rising amount of student debt that comes with finishing college–many recent grads are taking the first step of moving back home after receiving their degrees.
The thought of going back to live with one's parents isn't ideal but it is practical and does serve a purpose. While "home" is familiar territory, it is important to put certain measures in place to ensure that the living arrangement is a positive experience for both the grad and their parents.
Have a Plan of Action
Whether your parents are supportive and optimistic about the decision to move back home or have concerns, it helps greatly to have a plan of action in place. Ideally, this plan should be developed prior to making the move. More important, discuss the plan with your parents. Because parents tend to worry that their college grad will get comfortable at home and never leave, having this conversation will show them how mature you are and give them confidence that you'll stick to what you have in mind.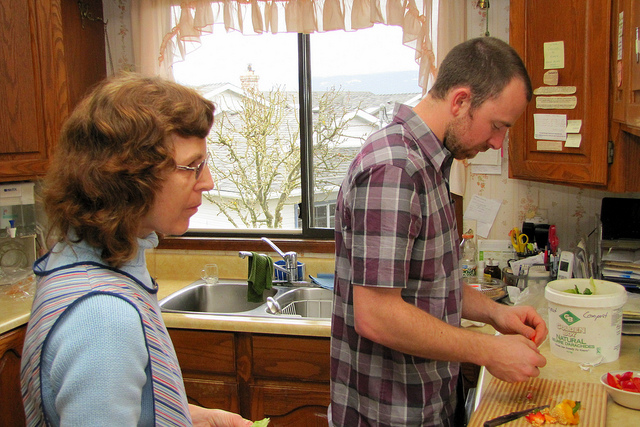 The plan of action should include factors such as how long you plan on living at home–including a tentative move out date–and what opportunities will be the key to successfully moving out and getting a place of your own.
Don't forget to keep your parents in the loop as to your progress, as well as any challenges you're facing or changes to the plan of action. Doing this will prevent your parents from nagging you about everything.
Update the House Rules
House rules will always apply to children living under their parents' roof (regardless of how old the "kids" are) but in the situation of a college grad, the playing field has to be even. Graduates need to respect their parents' home but the parents must also respect the fact that their "child" is now an adult who will lead a grown-up lifestyle.
Discuss new house rules with your parents. While things like curfews probably won't even apply, you'll want to come to an understanding about things like entertaining friends/company or having overnight guests. One surefire way to make your parents happy is to be diligent about cleaning up after yourself and helping with chores/tasks around the house without being asked.
Talk Finances
This is always a touchy situation for people. Be honest about where you stand with your finances. Find out if your parents will require you to pay rent during your stay. Fortunate enough to not have to deal with rent? Make sure to find ways to still contribute financially to the household (buying groceries, paying for repairs, buying things your parents need, covering certain bills monthly, etc.). Be consistent and budget for what you can realistically afford to help out with.