4-year colleges and universities are known for their fraternities/sororities, school sports teams, organizations and clubs and other campus activities. But what many don't realize is that community colleges offer these things, too. While not on the same scale, students at community college campuses can still feel a sense of "community" and should know that there are ways for them to get more involved in terms of lifestyle and activities.
Participate in Sports
Although typical community colleges don't have their own teams the likes of universities like UC Berkeley, Texas Tech or Florida A&M, there are activities available that cater to students with a strong interest in sports. Instead of assuming your school doesn't have anything for you, why not find out for yourself?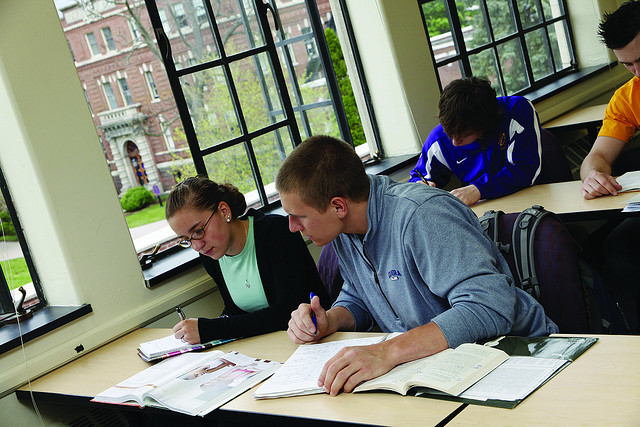 Many community colleges now have intramural competitions and tournaments for sports like basketball. This means students can be a part of an actual team and interact with fellow student athletes.
Does your school belong to the National Junior College Athletic Association (NJCAA)? If so, that means there are sports teams community college students can actually join and take active participation in.
Find a Club/Organization & Join
Each community college has its own variety of organizations and clubs, which are often created and maintained by students as well as faculty staff. It's a good idea to explore the campus and find out what organizations and clubs there are and what causes they are founded on. Students looking for an extracurricular activity that also relates to their major and/or career goals will gain a lot of benefits by finding this type of opportunity on campus.
Get Involved in School Media
Community colleges with journalism, broadcast and/or communications programs are likely to also provide facilities where students in those degree programs can put their learned skills to action. From something as simple as being a member of the school's newspaper to taking part in the campus television or radio station, the experiences gained are very beneficial to any academic resume. Not only are students able to put their skills to good use, they'll have a number of opportunities to potentially move on to bigger and better job positions, which could include being in charge of the group/program and/or instructing fellow peers.
Let Out Your Inner Gleek
Many community colleges have strong theater and performing arts programs. You don't have to necessarily be a major in these areas to be included in the fun. Theater/drama clubs and even glee programs are abundant so it's worth looking into for students that are interested in such activities. There's no better way to feel a sense of belonging on a campus than by being a part of a huge theater production/show, attending rehearsals and helping spread the word to friends, family, other students and faculty.
By participating in the campus lifestyle at a community college, it gives students a chance to add those activities to their academic resume, which can come in handy when transferring to a traditional college or university, as well as when seeking job opportunities upon graduation.