One of the keys to affording a college education is to seek as many avenues of financial assistance as possible. Student loans are a common solution but there are other ways to get money for school that don't require repayment or taking on debt. Scholarships and grants essentially serve as "free" funds to put towards school-related expenses.
The Internet has quickly become the major resource students and their families turn to in order to find out what scholarship opportunities are available, as well as other detailed information, such as eligibility requirements and instructions for how to apply. Online searches for financial aid is a very effective and convenient way to find free money for school but it isn't the only way.
It is important for students and their families to exhaust all possibilities in searching for scholarships and grants. The Internet doesn't hold all the answers and many could be overlooking offline resources offering financial assistance that could be right under their noses.
Parents' Employer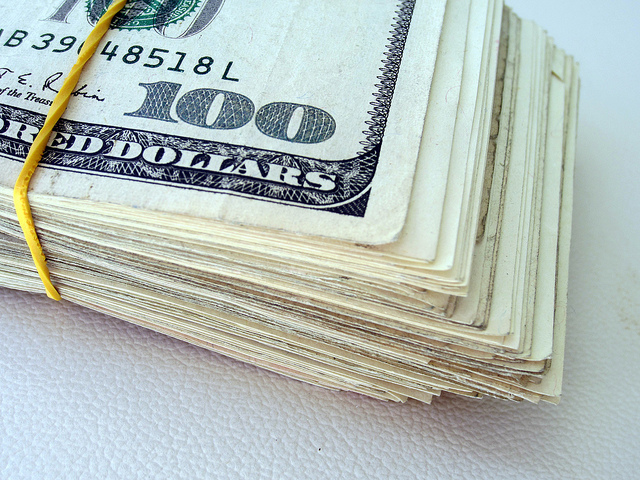 Whether a student's parents work at a small business or a large corporation, it's worth finding out if there are any financial aid opportunities available for the children of employees. Human resources would be a good starting point.
If such an opportunity exists, find out what the requirements are to be considered. Even if an employer doesn't have a scholarship or grant program in place, at least that resource can be checked off the list.
Personal Interests/Hobbies
Academic and merit-based scholarships are very popular with students but there are other types of financial aid that are designed to be outside-the-box. There are plenty of scholarships that award funds to students that exhibit skills and/or talent in certain areas. Prime examples include students with artistic abilities, students that play musical instruments or even individuals that are active readers.
If there's a skill, personal interest or hobby, chances are someone has formed a scholarship to acknowledge it.
Community Service Affiliations
Being involved in extracurricular activities and community service all make for a stellar academic record to show off to colleges but it also means possible sources for financial aid. Students that volunteer their time to mentor younger peers, help out at the library, participate in community clean-up/restoration projects and work at soup kitchens are all potentially eligible for scholarships offered through the community organizations they are a part of.
Talk to the people in charge of the community service program/group/organization and find out if they offer scholarships or grants for students with goals of attending college.
Church Affiliation
Going to church could pay off in more ways than keeping up with one's faith. There are plenty of religion-based scholarships to be found online but students may have even better luck by turning to their own churches. Many local churches believe in supporting their congregations, especially the children of their members, and often set up funds to award to chosen candidates.
Even if the amounts aren't that high, every cent counts and is another step closer to affording the costs related to earning a degree.