College life is full of new experiences and people. Even at smaller campuses, it can still feel overwhelming for students who feel like they're getting lost among the throng of their peers. But it is possible to feel a sense of community on a bustling college or university campus. Learning communities are one way to achieve this.
While not available at all schools, learning communities have been around for decades and continue to be fairly popular.
What Are Learning Communities?
A learning community is comprised of 2-4 courses that are not necessarily related by subject but are linked together. By "linked," this means the courses have the same professors, faculty and students in each class. The linking arrangement is what creates the "community."
It isn't uncommon for students to have several different professors and classmates throughout the years, without ever having the chance to really get to know anyone. Learning communities remedy this problem by making sure the same groups of students and professors remain together in a learning environment via the linked courses.
How Do the Learning Communities Operate?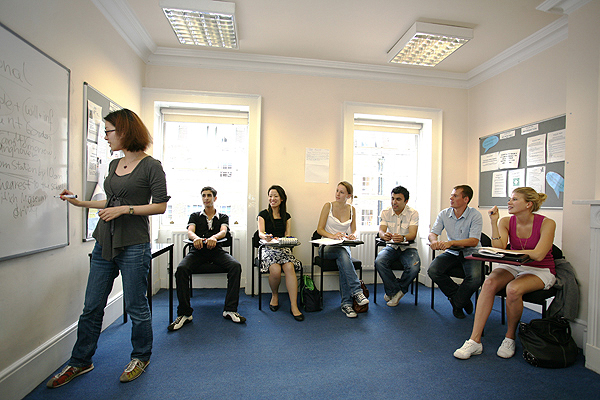 In each course, the professor and faculty members provide students with a curriculum that contains assignments, projects and other related components that promote teamwork among the students as well as interactive collaboration and learning how to support one another.
Learning Community Benefits
By having the same group of students in the learning community, this creates the opportunity to make new friends and maintain those relationships on a regular basis.
Additionally, learning communities also teach essential communication and teamwork skills, which undoubtedly play a large role in any student's success not only in college but in the real world as well.
However, the benefits of learning communities has to do with more than just the social aspect. The curriculum does focus on the academic side of things. Aside from having students participate in interactive projects, they also have access to a more personal learning approach. From their fellow peers to the professors and faculty members, students have a handful of reliable resources to turn to, should they need tutoring or further assistance with their studies.
Another benefit to being a part of a college's learning community is that the work completed for each course does count towards a student's degree, transfer or certificate requirements so participating in this type of program doesn't interfere with an individual's college career.
Who Is Eligible?
Each college/university has its own set of requirements but in general, anyone is able to enroll in a learning community program as long as they meet the prerequisites for each course they plan on signing up for. There are academic counselors available to help students sort things out in order to find out if they do meet the prerequisites. Maintaining an ongoing relationship with an academic counselor that knows the ins and outs of learning communities is beneficial for students that want to make sure they're on the right track towards graduation.
For successful results, most learning community programs require that its students take all of the classes assigned to a particular learning community.