We always hear that the more schooling we have the better the job.  With these tough economic times it has made the job market tougher than ever, which unfortunately has even made it such that undergraduate degrees alone are not enough.
This is something important to start thinking about early in your educational career.  As an undergrad having an end goal in mind may help with the decision of which major is best for you to pursue.  It can also mean the difference between that of a low paying job to one of substantially more income for you and your family.
There are many graduate degrees out there, but here are a few that can lead to some of the higher paying and rapidly growing career fields.
Masters of Business Administration (MBA):  The ability to analyze large amounts of complex data, recognize trends and patterns, and create models predicting future behavior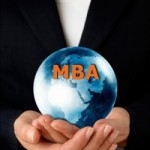 is very desirable in an increasingly quantitative world.  Those with MBA's are in a good position to obtain, not only top executive position, but many other careers such as in accounting and auditing or statistical and financial analysis.
Law Degree:  Law degrees can also be quite lucrative.  These degrees typically take three to four years to complete and then taking and passing the bar exam in the state you which to practice.  There are various positions you can take on and depending on that position you can make over $100,000.  If you decide to start your own firm you can make even more.
Engineering:  Even at entry level positions, those with engineering degrees can have a lucrative start.  Obtaining a PhD will give you top honors in this field.  These professional cover fields such as computers, chemicals, aerospace, petroleum and much more.  This latter field is one of the more financially worthwhile careers within the engineering field.  Also, with the green movement there is a need to make machines more energy efficient which would make engineers needed in government work.
Medical Profession:  The medical field is always an in-demand sector of employment.  One of the most grueling, yet rewarding medical career paths is becoming a doctor.  Yes, obtaining a medical doctorate is a monumental undertaking requiring many years of study and a residency program, but it can the most personally gratifying and of course financially rewarding career out there.
Teaching:  You always hear about teachers being underpaid and under-appreciated, but when we talk about a college professor, they become those financial exceptions.  A college professor can hope to make in the $100,000 range depending on where they teach.  It does take quite a bit a work to become a professor including getting your PhD.  Some even have original research and several other degrees.
Of course, basing your future career solely on the financial prospects may not be the best way to decide.  We all have important decisions in life to make and with a surplus of personal factor we have to weigh in making those decisions.  These are just a few post graduate degrees that can open doors when it comes to your future.