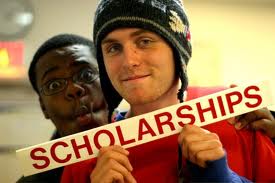 There are a wide variety of college scholarships available to minority groups.  These scholarships are offered by different entities such as the local, state and federal government, public and private companies, non-profits, private organizations and others.  Most minority scholarships are available throughout the year so deadlines vary from one to another.  The qualifying criterion also varies, but each does have a minority requirement.  There are literally thousands of scholarships out there to choose from, the trick is finding them.
Scholarships for Hispanic Americans
Hispanic College Fund:  The Hispanic College Fund was inspired by a group of Hispanic businessmen and women who responded to the growth in numbers of talented Hispanic students who could not afford a college education.  It is the nation's leading organization supporting Hispanic higher education providing the Hispanic community college scholarships and educational outreach support.
Sallie Mae Fund First in My Family Program:  This program offers scholarships to Hispanic American students who are the first in their family to attend college and have financial need. These scholarships are available to Hispanic Americans who are U.S. citizens or permanent residents that are enrolled as full-time undergraduate students.  Applicants must have a minimum GPA of 3.0.  Awards range from $500 to $5,000.
Scholarships for Asian Americans
The Asian & Pacific Islander American Scholarship Fund (APIASF):  The APIASF is the nation's largest non-profit organization providing scholarships to Asian and Pacific Islander Americans with financial need.  Their vision being that all APIAs have access to higher education and resources to support academic, personal and professional success.
The Asian Pacific Fund:  The Asian Pacific Fund manages many scholarship programs made possible through contributions from individual donors.  Each program has specific eligibility and selection criteria which are established by the donor.  Take a look at their website for more information on the various scholarships.
Scholarships for African Americans
United Negro College Fund:  The United Negro College Fund (UNCF) is a philanthropic organization that fundraises college tuition money for black students and general scholarship funds for historically black colleges and universities.  The UNCF plays a critical role in enabling more than 60,000 students each year to attend college.  They award 10,000 students each year through 400 scholarships and internship programs so students from low and moderate income families can afford college tuition, books and room and board.
The Jackie Robinson Foundation:  The Jackie Robinson Foundation is a public, not-for-profit national organization built upon the memory of Jackie Robinson and his achievements.  It serves by advocating for young people with the greatest need, assisting increasing numbers of minority youths granting four-year scholarships for higher education. The Foundation provides scholarships up to $7,500 a year but recipients also become active members in the Foundation's Education and Leadership Development Program.  This is a mentoring program that includes workshops, assignment of a peer and a professional mentor and placement into summer internships and permanent employment.
There are many more scholarships for minorities out there for your picking.  Take the time to research them and apply to as many as you feel that you qualify for.