Most college graduates tend to experience a number of emotions: excitement, anxiety, fear, intimidation, etc. While it is exciting to finally be done with college and taking classes, graduates with student loans to repay also dread this time because it means dealing with the repayment process and the attempt to lower and eventually eliminate their debt over time. One part of the process that is important for new college graduates to be aware of and understand is the grace period.
What is the Grace Period?
A grace period–as it applies to student loans–describes a period of time where a person that has graduated from college is not required to pay back their loans. Lenders know it is much easier for graduates to pay back their loans once they've found employment. The grace period was designed for that purpose.
It is important for college students to note that this period not only goes into effect after graduation but also if a student's enrollment at a college or university falls below half-time status.
How to Prepare
The actual length of time a new graduate has for a grace period varies from lender to lender but six months is the average. However, time does fly by and if a grad doesn't use this time wisely, it could mean challenges and difficulty when it comes to the repayment process.
To increase the odds of successfully preparing for student loan repayment, it is vital that college students meet with their lender(s) before graduation to discuss their grace period and the terms/conditions of the repayment plan. Find out if there is, in fact, a grace period available for your loan, how long it is, when it would go into effect, etc. Never assume you automatically have a grace period.
Don't Wait Until Graduation to Apply for Jobs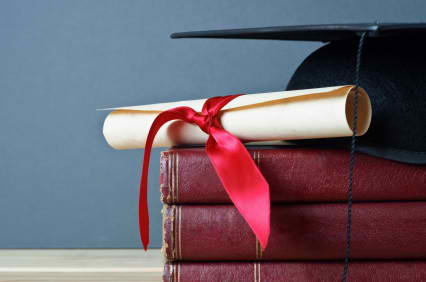 Because of the economic hardships over the past few years, the job market has experienced its ups and downs. Soon-to-be college grads will want to begin actively submitting their resumes both online and offline while still in school. Employers are more than happy to extend a job opportunity to students that are about to graduate. The ideal situation would be to secure a new job by the time graduation approaches. If your school schedule allows, students may even be able to start their job while finishing the last semester/quarter, which means earning a paycheck they can begin putting to good use well in advance.
Should You Pay Down Your Loan During the Grace Period?
College graduates that want to pay down their student loans as soon as possible have the option of making payments during the grace period. This strategy is actually encouraged and is a great way to not only begin getting used to the repayment process but will help you in the long run. Depending on the lender, payments made during the grace period could be applied directly towards the principal balance. This action also decreases the amount of interest that is typically added onto the principal balance.