High school students often wonder what the formula is for becoming the ideal candidate for acceptance to colleges. The answers are pretty common sense but all too often students over analyze the factors. Maintaining high marks throughout high school means a strong GPA, which is a major plus on transcripts, which college admissions officials review thoroughly. But then again, taking on the challenge of various AP classes in high school also reflects well on applicants.
Unfortunately, students may be a bit torn as to which one they should focus more on: establishing a strong GPA or taking as many AP courses as possible. Common sense might reason that the easiest solution would be to choose one or the other. However, that isn't necessarily the best answer. Combining both good grades and enrolling in AP courses is the fastest way to any college admissions official's heart.
It goes without saying that advanced placement courses aren't supposed to be easy but it shouldn't prevent students from taking the challenge. It may seem easy to not take AP classes at all and excel at getting straight As in traditional courses. But in the eyes of college admissions officials, that's a feat nearly all high schoolers can be capable of. On the flip side, getting low marks in AP classes also doesn't do any favors for college applicants, either. So what's a college bound student to do?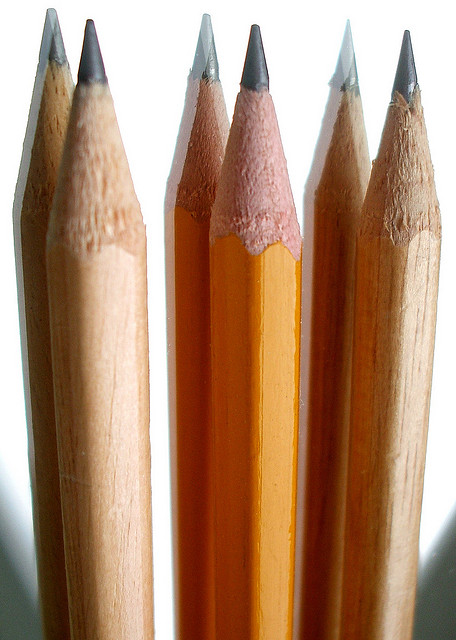 As mentioned above, keeping a strong GPA and a good helping of AP courses is the most effective way to make a transcript stand out from others. Does that mean you have to take on a full load of the hardest advanced placement courses and pray you don't fail any of them? Of course not. There is a practical and smart way to approach this academic situation.
Choose Wisely
Pick advanced placement courses that are of natural interest to you. If you've never done well in science class, don't sign up for AP Chemistry. Work with your strengths but in a way that will stimulate the learning experience and provide a positive challenge. This will make you feel more confident going into the course.
Set Realistic Expectations
Don't feel unnecessary pressure to try and get straight As in all your advanced placement classes. Receiving a B in an AP class is considered a great accomplishment by admissions officials. Cs…not so much, however.
Don't Go Overboard
High schoolers shouldn't feel compelled to take all AP courses. Even the most dedicated student can find themselves overwhelmed. It's about quality over quantity. Add a manageable number of AP classes to the schedule but not so many that it will affect getting good grades in the regular classes.
Make the Effort
High marks in AP classes aren't always easy. Students pursuing this path towards academic excellence must commit themselves to doing whatever it takes to earn a good grade in a more difficult class. That means getting tutoring if needed, asking for help from the teacher and whatever else it takes.