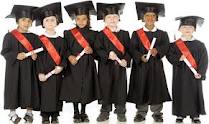 College is a time of transition or change.  Many of those changes have to do with your academic habits and the way you deal with personal life decisions.  Growth and learning are a part of the whole college experience.
Forming good college habits is crucial in assisting your educational and career paths.  More importantly forming these good habits can improve your life in general.  Certain good habits in college transfer over into all aspects of life, which is why it is important to develop these habits early.
Do Not Procrastinate:  As the old adage goes, don't put off 'til tomorrow what you can do today.  This may take great self-discipline, but in college it will help keep your stress level down completing assignments ahead of time.  Getting things done early will free up your schedule for things you enjoy.
Be Punctual:  Punctuality is respected throughout your life.  If you arrive late for work, you may be fired.  If you arrive late for class, you may not be let in or fail.  Being on time is respecting yourself, your friends and everyone around you.  Respecting the time of others will help your social, personal and professional lives tremendously.
Work Hard:  Keeping up with your school work can be difficult, but working hard will pay off in many aspects.  This keeps your learning at a level in which you absorb the material not just memorize it for an exam then forget it.  This type of learning will begin to seep into your career and home.  Working hard will improve you and your surroundings thus helping you feel good.
Develop Good Time Management:  College is a time to make friends, to study hard and try new things, but sometimes we take on a little too much.  Learning how to say no to certain activities, to keep track of assignment due dates and to balance a social life can be difficult, but not impossible.  Managing your time to keep things under control and do well will keep your stress low and life happier than overwhelming yourself and losing that control.
Enjoy Learning, Enjoy Life:  This can be difficult especially with all that life has to throw at us.  When we first start school, there is no choice we must learn or at least sit there and attend class.  As we grow and want to learn, make choices in classes that you are interested in and learn to enjoy your studies.  Cultivating a love of learning will help you grow as a student and later help you in different aspects of your life.