These days, just about anything can be transformed into a more eco-friendly version. Hybrid cars, using solar energy and–of course–recycling are just a handful of ways we can go about reducing our carbon footprint on the planet. Colleges and universities are starting to jump onto this bandwagon as well, such as using more digital textbooks in the classroom to increasing the number of online classes.
Not all schools are up to snuff but a handful have gone on to become widely recognized as "green campuses." Students with a love for the environment may find attending a green campus to be the perfect fit. Below are a few examples of efforts being made by colleges across the country to improve the planet:
Transportation Changes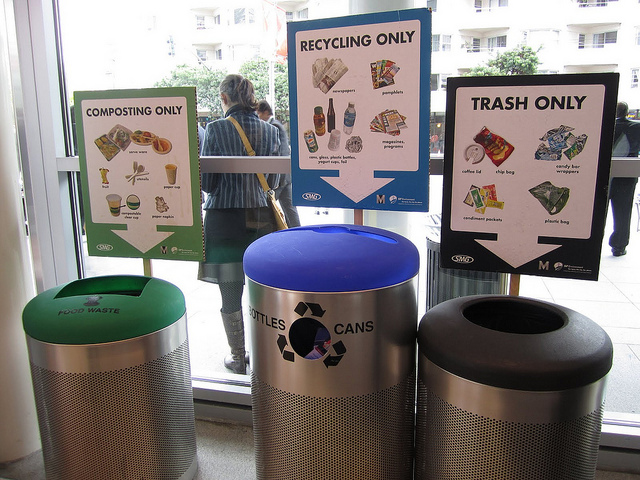 Many students live on campus but there are plenty of others who turn to alternative means to get from point A to point B. Student commuters are common but we all know the effects having too many vehicles on the road has on the planet.
To combat the amount of air pollution caused by daily traffic and congestion, green campuses implement alternatives, such as creating more bicycle lanes to encourage student cyclists to turn to this method of travel. Schools also make concentrated efforts to promote the advantages of using public transportation like city buses and making sure their campus buses use bio-diesel fuel.
New Construction Guidelines
Colleges that understand the importance of being more eco-friendly take the extra steps necessary to ensure that any renovations to existing buildings or the construction of new facilities meet all of the latest green building guidelines. Following these guidelines means using less energy and improving their waste minimization and management techniques.
Offering More Than Traditional Trash Bins
The easiest method of eco-friendly measures that any campus can implement is the use of specific waste containers. Instead of just offering one big trash bin, nearly all colleges across the nation now have a bin for trash/waste material, a bin specifically for recycling and a bin for materials that are considered compost. To help students, staff and faculty distinguish what types of trash goes into which bin, the containers are clearly labeled with a list and/or illustrations of items that belong in each.
Dining Hall Changes
In addition to more schools providing healthier food choices and creating meal plans for students with special dietary needs, many campuses are going a step further by guaranteeing that a large portion of the budget dedicated to buying food items is purchased directly from local producers and farmers.
Water Conservation Efforts
Recycling is a popular and effective way to become greener but so is water conservation. Green campuses put special measures into place in their facilities as well as the dormitories by implementing water saving programs. This includes installing urinals and toilets that don't hold as much water and replacing traditional showerheads and faucets with versions that use a lower flow.
St. Mary's College of Maryland, UC Santa Cruz, New York University, Connecticut College and Southern New Hampshire University are a few of the campuses that receive high marks for being green campuses.