The face of job searches has changed dramatically over the years. Gone are the days when a job seeker had to spend an entire day visiting employers, picking up applications, dropping them off and waiting by the phone for an interview afterwards. The convenience of the Internet now makes it possible to submit resumes and cover letters to dozens of job opportunities…and all from a person's home within a fraction of the time.
Even employers are jumping onto the technology bandwagon when it comes to simplifying the hiring and interviewing process. Skype interviews, online chats and social networking sites have made connecting job seekers and hiring managers easier than ever before.
Although these advancements and changes within the job market have undoubtedly made the process of looking for work less stressful for recent college graduates, those still struggling to make the grade while affording their education get to benefit as well. Students are always in need of funds–financial aid sometimes doesn't cover all expenses. Getting a part-time job seems like the obvious solution but for students already holding down a full load of courses, finding time for another commitment may not be realistic or even possible.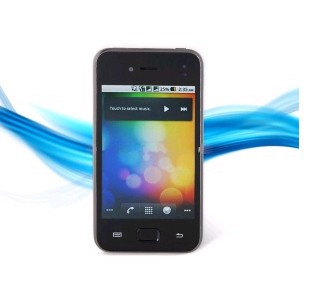 Enter GigWalk, the latest mobile application that specializes in helping people find paying gigs. Instead of committing to one employer for a long period of time, the projects offered on GigWalk range from one-time opportunities to short-term projects.
The flexibility in types of work offered gives students with even the most hectic schedules the chance to earn quick money without putting their academic routine on hold.
Students with an iPhone or Android can download the GigWalk app for free and begin creating a profile to showcase their skill set, areas of expertise and what types of services they offer. Businesses and individuals using the GigWalk app can then, in turn, search through profiles for who they need or post gigs, which freelancers can then apply for.
The type of work offered could be as simple as somebody needing their fence painted, photographs of a storefront taken or more skills oriented, such as data entry work or computer troubleshooting help. The rate for gigs varies but the more work a student manages to secure through GigWalk, the higher their earning potential could be (students get to choose how often they want to work, which is definitely a perk).
After completing a gig, the business or individual that hired the student gets to leave feedback on their profile. Similar to review sites like Yelp, these testimonials improve the odds of attracting new customers, hence, more money in a student's pocket.
To ensure the quality of the work performed by its members, those with GigWalk profiles can unlock higher paying gigs as time goes on by maintaining positive reviews and building a solid reputation for being reliable, professional and able to deliver projects on time.
Apps like GigWalk could be just the solution for cash strapped college students. It promises money upon completion of the work, flexibility and is much more accommodating to a student's schedule compared to a traditional job.