Financial aid isn't just available for students going for an undergraduate degree. Graduate schools tend to be even costlier than some undergraduate programs, which means an even bigger need for the proper funds. Potential graduate students do have options to choose from in this category, which can make the process of earning their degree less stressful.
Of course, first thing's first: filling out the FAFSA. Taking care of this as soon as you make the decision to apply to grad schools will save a lot of time and energy into figuring out how much it will cost to complete and obtain a graduate degree. Once you receive the results from the FAFSA, use that information to plan accordingly when it comes to the financial aid part of the process.
Scholarships & Grants
Never count out scholarships and grants when planning for graduate school. While this type of financial aid is highly competitive, it is still worth looking into and applying for the ones you meet the criteria for. A basic online search will turn up sites that list updated scholarship and grant opportunities specifically for graduate students. Make sure to read the eligibility requirements very carefully since this form of financial aid is very particular. Remember, scholarships and grants do not have to be repaid so these should be among the first places you seek out financial assistance for your education.
Fellowships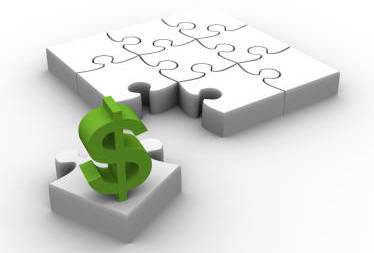 As it applies to grad students, being awarded a fellowship is a great way to afford the expenses that come with pursuing a graduate degree while gaining hands-on experience in one's field of study–not to mention a great addition to one's resume. While the details vary from program to program, a typical fellowship involves having a grad student participate in a work experience that is related to the degree they are trying to earn. In addition to working alongside professionals in the field, students are also introduced to various learning opportunities, such as seminars, research projects and receiving instruction in a range of skills development.
Another perk to being in a fellowship is that students are given a living stipend for the duration of the program, which can last anywhere from a few weeks to a few months and even up to one year. Although the amount may not be as sufficient as a salary from a full-time position, many fellowships also throw in incentives like health insurance, stipends for housing related expenses and assistance with repayment for student loans.
Student Loans
One of the most popular types of student loans is the Direct PLUS loan. Graduate students can choose this option as a reliable way to finance their education. To apply for the Direct PLUS loan, a student must first complete and submit a FAFSA application, as well as fill out the Direct PLUS Loan Application and an important legal document known as a Master Promissory Note. A student is allowed to borrow up to the full cost of attendance, not including additional forms of financial aid being received. As with any loan, the student is responsible for repaying the borrowed amount after receiving their graduate degree.