Financial aid is always going to be a concern for students. The good news is that there are plenty of scholarship and grant opportunities available every year for students to try and gain additional financial assistance in order to afford their education. Of course you can never have too many financial aid opportunities and the My College Dollars application is the latest avenue for those in need of securing scholarship money for college.
Where Can I Find the My College Dollars Application?
The My College Dollars application is currently available on Facebook. So a student must have a Facebook profile/account to take advantage of this resource. This application was made possible by a joint effort between MTV, College Board and the Get Schooled organization.
How Does the My College Dollars Application Work?
Once a Facebook user enables the My College Dollars application, it then takes specific information from the person's profile and uses it to match them to the right financial app opportunities. Some of the most important data used to generate matching results include a person's state of residence, gender and age, among others.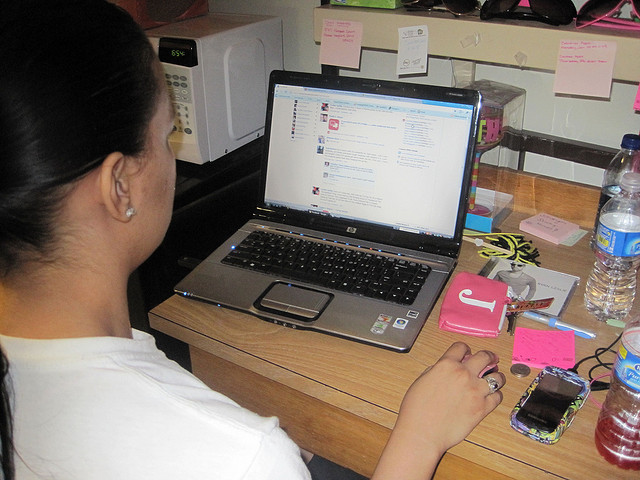 When the My College Dollars application has the necessary info, it goes to work to provide the user with suggested scholarships and grants, which they can then apply to if they meet the eligibility requirements.
The Benefits
It's no secret that students practically live online these days, not to mention the countless hours they spend on social networking sites like Facebook.
By having the My College Dollars application directly accessible via Facebook, this makes it convenient for students to use and encourages them to learn more about applying for financial aid in a way they understand: social media.
The matching feature ensures that students only receive the financial aid opportunities that are truly relevant to their needs. While there is a lot of scholarship and grant information out there, weeding out what applies to a student and what doesn't can be time consuming and stressful.
Students are still encouraged to search other financial aid websites and apply to as many of those opportunities as they come across but adding the My College Dollars application into the equation definitely helps to maximize the potential a student could have for getting free money for school.
Other Features to the My College Dollars Application
There is more to the My College Dollars application than simply matching financial aid opportunities to the right people. The official Facebook page for the application also contains a number of features students can benefit from. This includes an FAQ section, where individuals can have their specific questions and concerns addressed by the application's panel of education experts. Because it is a social networking site, the FAQ panel experts can provide answers and insight in a timely manner.
The My College Dollars application also has a score of tutorials and videos to help newbies navigate and understand the world of financial aid. There is also a special calendar to help students keep track of important deadlines and milestones to keep them on the right path.