It was once rare to see women continuing onto higher education, but now we see more women than men attending college.  Unfortunately, there is still an inequality between men and women when it comes to certain professions and even in the positions held.  Women typically earn less than men and hold a smaller percentage of higher paying jobs than men.  In order to close this gender gap many organizations and foundations are offering scholarships and grants to women.
Diverse Scholarships for Women

Many types of scholarship opportunities exist for women.  Some of these scholarships are generalized where all women can apply and some are major or interest specific.  The latter type goes to women who plan on majoring in a specific subject or their interest lies in a specific field of study or work.  A number of scholarships for women include other criteria such as women from minority groups, women with children or women over a certain age.  Some awards are for female students who demonstrate leadership abilities or an entrepreneurial spirit before attending college.  Women who are excelling as undergraduates and are considering graduate school can also find a plethora of scholarships.
Numerous Categories for Scholarships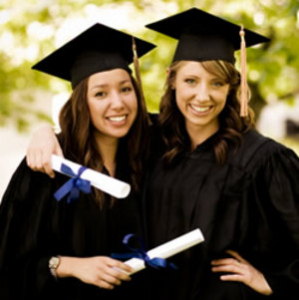 Graduate Scholarships for Women:  The criterion for this scholarship is usually that the applicant is a woman and is entering graduate school.  Often these scholarships are tied to a specific field of study where women are underrepresented.  Some colleges that are trying to diversify their graduate programs also offer these types of scholarships.
Minority Women:  In any field of study, minority women are perhaps the most underrepresented making the availability of scholarship plentiful.  These scholarships may come from private organizations or from a specific university.  Students who meet the criteria for these scholarships should apply to as many as possible; there is no limit to the number of scholarships awarded to one student.
Women Over 40:  Many campuses are starting to have "non-traditional" students join or rejoining the education arena.  Scholarships for women over the age of 40 are available to offset many of college's expenses.  Research has shown that women over 40 perform better in college due to many factors such as maturity and attitude toward education.  Schools look for these traits wanting to obtain a high graduation and employment rate, which is why there are ample scholarships waiting.
While many scholarships are specifically for tuition and fees, there are also many that can be used for any education expense or specifically for living expenses, including room and board while living on campus.
Specific Scholarships
Emerge Scholarships Inc.:  These scholarships are focused women who are non-traditional students whose education was delayed or interrupted due to various reasons such as a hiatus, a change in careers or a stay-at-home mom who is now entering the work place and in need of additional education/training.  They are interested in recognizing women who give back to their communities. This scholarship is not intended for recent high school graduates or women who are eligible for or who have already received other significant financial aid.
SWE Scholarship Program:  Scholarships from the Society of Women Engineers (SWE) provide financial assistance to women admitted to ABET/CSAB accredited baccalaureate or graduate programs, in preparation for careers in engineering, engineering technology and computer science.
Jeannette Rankin Foundation Scholarships:  The Jeannette Rankin Foundation awards scholarships to low-income women, ages 35 and older, who have a vision of how a college education will benefit themselves, their families, and their communities. This also includes pursuing a technical or vocational education, an associate's degree, or a first bachelor's degree.