Like traditional colleges and universities, Christian colleges serve to provide its students with a positive learning environment that caters to their needs. The decision to attend this type of school is one that shouldn't be taken lightly, however. Students considering this route to earn their degree need to take some important factors into consideration to ensure that their final decision ends up being the right one.
Program of Study
While there is nothing wrong with a student wanting to implement their faith into a college education, it is ideal to choose a Christian college that offers the degree program an individual wants to study. There is a way to have the best of both worlds in this situation so it is important to eliminate any Christian colleges that don't satisfy both requirements.
Once the options have been narrowed down to faith-based schools that offer the intended degree program, the next step is to do another process of elimination based on the study options themselves. Some Christian colleges are more focused on the academic aspect than the biblical aspect and vice-versa.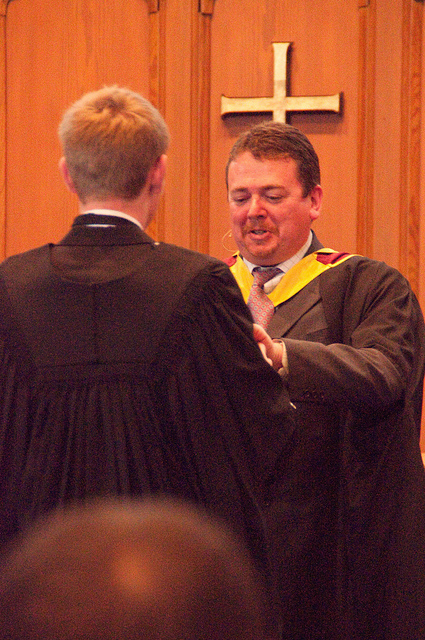 Typically larger Christian colleges have a wider range of study options available, which means more flexibility for students, compared to smaller campuses, where the focus is more on bible study classes, worship programs and other faith-based components.
Of course if a student is planning on pursuing a degree in Christian Studies or something similar, this type of study option would be more than appropriate.
Campus Size
It is important for students considering enrolling at a Christian college to pick a school that is the right size for their learning preferences. Obviously, the smaller the campus, the more tight knit the student body will be.
However, it should be noted that Christian colleges in general–regardless of campus size–typically provide smaller class sizes so that each student has the opportunity to receive their education in a more direct, hands-on learning environment.
Good Reputation and Resources
The Christian college a student plans on attending should be one that not only meets their faith-based preferences but long-term academic goals as well. Having a good reputation, strong degree program and experienced faculty, along with the resources needed to success long after graduation, are essential.
A good school, whether it is faith-based or not, must be successful at preparing its students for the real world challenges when it comes to both career as well as life experiences. Make sure the school can provide the education, training and assistance necessary to meet set future goals.
It's Not Sunday School
Unless a student wants to enter the seminary or other related profession, being a Christian college student isn't supposed to be a "safe" way of avoiding the real world. Unfortunately, many families opt for the Christian college route for their kids because they believe it will continue to shelter them from certain situations or life experiences.
However, the students themselves should be the ones to have the final decision and determine that their reasons for wanting to enroll at a Christian school are practical.