Colleges and universities know that students aren't perfect. Being a young adult is a time filled with new experiences and sometimes that includes taking risks and behaving in a less than flattering manner. When it comes time to start applying to schools, however, college bound students need to take their online reputations seriously, especially when it comes to Facebook and the photos they post.
The following information might seem like common sense but if it was indeed that common, there wouldn't be applications getting rejected left and right. Young people need to realize that in this day and age of the Internet, college admissions officials are just as savvy and know how to use online resources, including social networks, to gain a better insight as to who applicants really are.
It's important that the Facebook photo descriptions below don't have a home on your own profile somewhere–if they do, it's time to hit the "delete" button immediately.
Party Pictures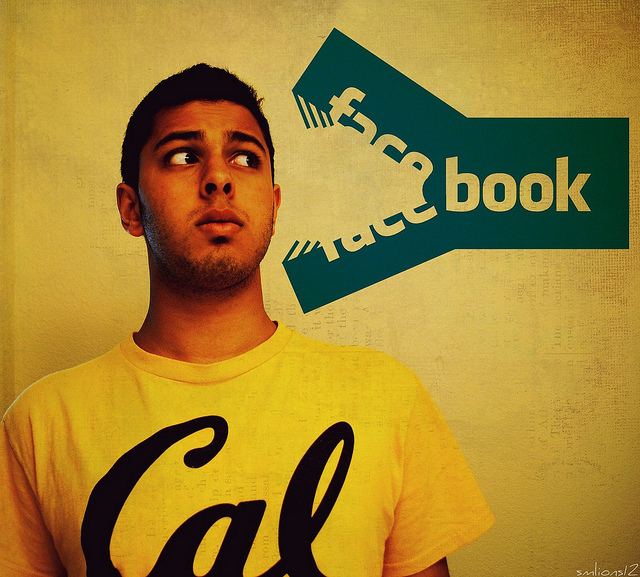 There's a difference between "safe" pictures of yourself at a party with friends and "bad" pictures. Students should use good judgment when making the distinction between the two types. Just to be clear, below are examples of "bad" pictures:
photos of yourself looking visibly intoxicated
photos of yourself holding an alcoholic beverage (even if you're holding a plain "red cup," it shouldn't be posted because most people, including colleges, automatically assume there's alcohol in it)
photos of yourself dancing on tables, grinding on other people and other lewd behavior
photos of yourself scantily clad or wearing other inappropriate/risque clothing
Rebellious Photos
There's nothing wrong with having strong beliefs over controversial issues but the way those beliefs and actions are depicted in photos posted on Facebook could cause your application to get tossed into the rejection pile. Showcasing bad behavior–even for a cause–isn't impressive to college admissions officials and has no place on a student's profile page.
From flipping the bird to the camera and wearing clothing with explicit language to being snapped in the middle of a protest damaging public property or getting arrested, such images don't paint a flattering picture of anybody hoping to work their way towards obtaining a degree.
Alcohol & Drug Use Photos
It might seem cool for students to post pictures of themselves engaging in drinking and drug use but it's obvious that any college that comes across these types of photos on an applicant's profile won't give their application a second glance.
Having photos of a student drinking is especially harmful if they are underage (remember, college applications require your birth date so it won't take much for admissions officials to figure it out). Pictures of yourself smoking marijuana and even seemingly harmless activities like smoking from a hookah pipe should also be left out. It's always better to be safe than sorry.
Make Out Couple Photos
There's nothing wrong with showing love and affection for a significant other in Facebook photos but college admission officials don't want to see a complete make out session or other off putting  couple behavior. Those types of photos belong in a private collection, not online.