Having the chance to study abroad in another country isn't just a great educational experience, it is a wonderful life experience.
Aside from getting familiar with the language of the host country and crunching numbers to create a workable budget for the associated expenses, there are other aspects of this trip that students need to be aware of. Etiquette is one of the most important but often overlooked.
To get the most out of any study abroad experience, it helps if students know how to blend into the culture and understand the various nuances that come with interacting with different types of people. Doing this extra bit of homework prior to arriving in a new country will go a long way in smoothing the transition students must make from their home country to the host country.
Read Up On Current Events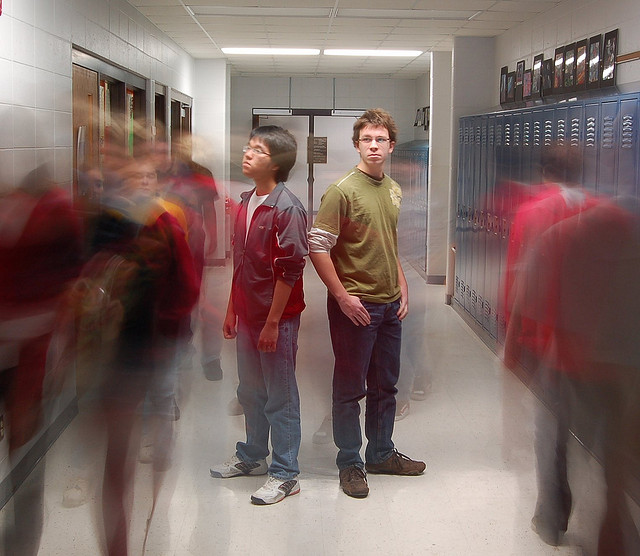 One of the best ways to stay up-to-date with a host country's society is to know what's going on with their current events and their version of "pop culture."
From politics and entertainment to religion, having some idea of what interests and trends they are following can make it easy for study abroad students to relate to the people around them, as well as provide talking points for conversation.
By learning a country's current events, it also informs students as to what topics should be avoided because they are considered controversial or offensive.
Don't Stick Out Like a Sore Thumb
This isn't meant to be taken literally as far as physical appearance goes but should be applied behavior-wise. Of course it's fine for study abroad students to do the "touristy" thing like take pictures, visit landmarks and other must-see spots but it is important for students to be on their best behavior at all times. Nothing is more unflattering than seeing a foreign exchange student drunk, misbehaving and making a spectacle of themselves.
It's possible to have fun–even with alcohol–and still remain coherent and sociable. When out having a good time students should be self aware and courteous towards those around them. Unfortunately, Americans have a fair share of stereotypes currently held in other countries and the last thing study abroad students want to do is prove any of them with a hint of truth. Foreign exchange students need to keep in mind that they represent their school and their country.
Keep Certain Opinions to Yourself
It's easy to draw comparisons between a student's host country and their own. However, one should be careful about when and where to conduct these types of conversations. There is nothing wrong with students sharing their lifestyle and experiences with their host family and other students in an effort to explain what life is like in America.
These types of conversations should be held for the purpose of exchanging information for educational purposes. What should be avoided is any mention of negative opinions or potentially offensive comparisons. Foreign exchange students must be respectful of their host family and country at all times, regardless of how they feel about certain things personally.