Wanting to travel the world is a dream/goal set by many college students. Those with a love of foreign languages can turn that passion into a fulfilling and rewarding career by becoming an ESL teacher. The demand for ESL teachers is growing each year, meaning a stable job market and any number of locations to choose from.
The path towards becoming a regular school teacher in the United States and an ESL teacher in another country are very different, with the latter probably being more appealing to students. So what does it take to become an ESL teacher and how does this job position allow for international travel?
In order to qualify as an ESL teacher, a majority of programs require candidates to have a Bachelor's degree in ESL Teaching (or a comparable field) from an accredited college or university. The most important thing for students to know and understand is that becoming an ESL teacher means living and teaching in a foreign country. Aside from the listed job duties, teachers are expected to fully immerse themselves within their host country and live there full time. Because of this requirement, candidates must also have a work visa in addition to a Bachelor's degree.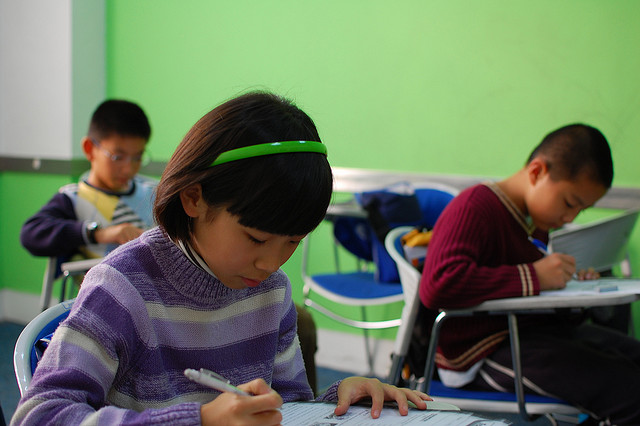 Those interested in possibly pursuing this career path will find the most effective way to start their research by looking up ESL teaching jobs overseas–specifically those offered via a U.S-based employment program.
Read the job descriptions carefully and note what type of training and credentials are required. This may vary from program to program.
What makes going through a U.S.-based program more beneficial for ESL teachers is that it increases the likelihood of having access to certain accommodations, resources and assistance that is tied to the United States, as opposed to dealing with a third party company that may or may not guarantee these things if they are not based in the U.S.
The most important factors to consider when trying to choose between ESL teaching overseas jobs via a U.S.-based program include but are not limited to salary expectations, quality/type of housing/accommodations, applicable insurance, job placement practices/options and level/type of on-site support and resources.
The thought of picking up and moving to a completely different country after graduation and securing a job is both exciting and terrifying. Unless a person has been to the country before, chances are it will be a complete learning curve from the moment they step off the plane. To lessen the culture shock, it is helpful for future ESL teachers to find out as much as they can about the country they would like to teach in. This means more than just knowing the language, of course. The history, customs, behaviors and even trends are all important to making the transition within the host country a smooth one.
Becoming an ESL teacher can be a life changing experience. Those with a sense of adventure, a love of teaching and learning and an interest in contributing to a new community will definitely find their niche in this career choice.