While technology has changed the types of items used by students, there are some that stay tried and true. However, those wanting to do their part to contribute to the green movement can accomplish their goals by seeking the following school supplies that are now available in eco-friendly versions.
Eco-Friendly Laptops
Laptops have become more affordable these days but if you can spare a few extra bucks, it's worth getting an eco-friendly laptop for school. These devices use batteries that are non-toxic, come in "green" packaging material and are designed to use less energy.
Eco-Friendly Backpacks
There are now more green options than ever for backpack choices. From traditional styles to totes and messenger bags, it isn't difficult to find products certified eco-friendly. These types of backpacks are made entirely of recycled materials, including plastics bottles, hemp and rice bags. Not only are these materials better for the planet, they're durable, lightweight and work just as well as their traditional versions.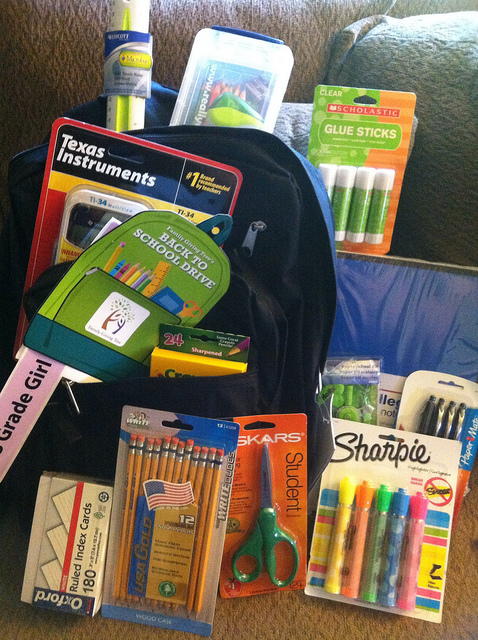 Want to do even more? Look for backpack brands that donate a percentage of its profits to non-profit organizations.
Reusable Lunch Bags
It's so tempting to turn to brown paper bags and plastic baggies to contain snack foods and lunch items but these products do nothing for the environment. To avoid creating more waste, turn to lunch bags or containers that are reusable. It might seem like old-school but there are reusable lunch bags that come in stylish designs and offer nifty, convenient storage features.
Some of the green technology that's built into reusable lunch bags include non-toxic ice packs to keep food cool. These bags are made of recycled plastic and is free of lead and PVC.
Fans of plastic baggies can make the switch to resealable and reusable sandwich bagies, which come in an assortment of colors, sizes and designs. What makes these new and improved sandwich baggies cool is that they only require a run through the dishwasher to stay clean.
Recycled Printer Paper
Even with digital textbooks and the ability to submit homework assignments online, college students can't avoid the task of printing out their papers. By using 100% recycled paper, however, students don't have to feel guilty about hurting the planet. Recycled paper can be found in all stores these days and are very affordable. The quality is perfect for all printing purposes.
Recycled Calculators
Believe it or not, even something as small as a calculator can contribute to unnecessary waste. There are now recycled calculators available for purchase in stores, which are designed with 100% post-consumer recycled plastic for its casing. The rest of the calculator is made from recycled copy machine parts.
Recycled Pencils & Pens
While many school supplies on this list are made of recycled plastic, the latest generation of recycled pencils take things a step further. These products are made entirely from recycled denim, newsprint and even money!
Recycled pens are also made of old recycled materials and are biodegradable. Read the labels to ensure the pencils and/or pens you purchase are clearly marked as 100% recycled or biodegradable.