Certificate programs have become one of the most popular options available in education today. Obtaining a certificate of completion in a particular areas of study takes less time, compared to enrolling in a degree program at a traditional college or university and offer schedules that make it possible for working professionals to go back to school without interrupting their current routine. Individuals considering the certificate route through Drexel University will find a score of new programs available to choose from. Below are just a few of the newest certificate programs that working professionals in their respective fields may want to consider signing up for.
New Undergraduate Certificate Programs at Drexel University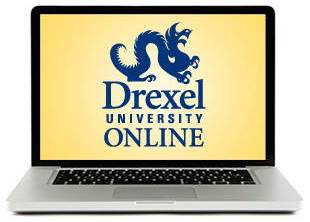 Title: Online Certificate in Emergency Management
Course Description: Working professionals currently at an entry-level or mid-career position within this field will gain the skills and training needed to take their career goals to the next level. Earning an online certificate in Emergency Management teaches students the fundamental aspects of preparedness, response, recovery and mitigation as outlined and practiced by FEMA (Federal Emergency Management Agency). Completing this course is ideal for individuals aiming to enhance and learn new skills that can be applied directly to their private or public sector jobs (military, government, law enforcement, fire personnel).
Title: Online Certificate in Gaming and Casino Operations
Course Description: Those currently working in the gaming and casino industry that wish to advance in their careers–specifically in management roles–will find an online certificate in this subject the perfect match. This certificate course is specially designed to help students develop the skills needed to become employed as competent managers at any casino setting. Key concepts such as strengthening communication skills, conflict resolution and interacting with various levels of employees are covered in depth through this part-time course.
New Graduate Certificate Programs at Drexel University
Title: Graduate Certificate in Construction Management
Course Description: The construction field has grown to include a number of positions where working professionals can advance in their careers. Management is one such area. Enrolling in a certificate program for Construction Management teaches students the multidisciplinary skills required of a manager by receiving instruction from industry professionals currently working in the field. Strategies for success, learning how to think critically, applying scientific methodologies and creativity are just a few of the concepts covered in this course that are ideal for prepping students to reach senior management level in their careers.
Title: Graduate Certificate in Homeland Security Management
Course Description: The demand for professionals with experience in Homeland Security (public and private sector) has grown in recent years. Working professionals wishing to become employed in this field will be introduced to all the basic principles by enrolling in this online certificate program. Topics covered in depth include teaching students about national security issues in terrorism, homeland security strategy and policy development, developing technologies, critical infrastructure protection, land/maritime border and port protection and national security intelligence. Completing this program can open the doors to employment within immigration services, government, U.S. customs & border protection, law enforcement and emergency management, among may others.