Unless you plan to lookup online college degrees, chances are good you will be traveling to, attending, and even living on campus. When it comes time to move into the dorms, there's a huge checklist most students have to deal with. Of course there are the necessities, such as bedding, storage and electronic devices but it's often the smallest items that tend to go unnoticed. The little things really do count and once a student gets settled in, they'll find that having this list of dorm room essentials handy will make life less stressful.
Ear Plugs
Unless you're the type that has the uncanny ability to focus in the midst of a lot of noise and distractions, having a pair of earplugs handy can be a life saver. Earplugs are sold at any local store and for cheap. A helpful tip: buy them in bulk, especially if you rely on peace and quiet to concentrate on schoolwork. Earplugs are ideal for canceling out any noise in your dorm room and it'll keep your roommate from worrying about bothering you.
Ear Buds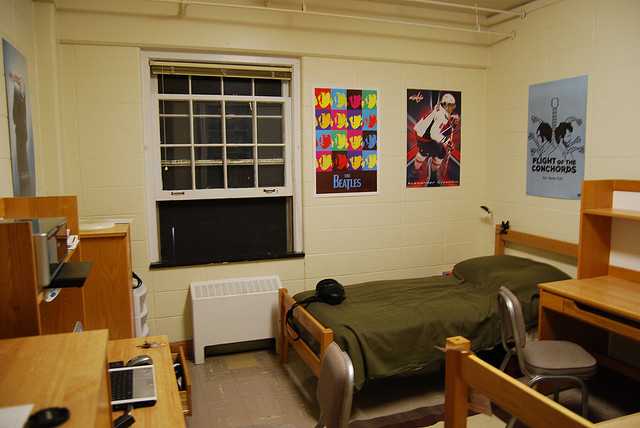 Just as wearing earplugs while studying or at night is a happy compromise for you and your roommate, it is also important to be aware of how your daily actions affect your roomie. If you know your roommate needs to do some studying, be considerate and put in your ear buds when listening to music.
Of course ear buds are a common item in college students' lives these days but it's nice to also keep them handy when it comes to dorm room living.
Compatible Printer
Have a printer that goes with your laptop or desktop computer? Bring it with you. Sure, there are plenty of places on campus to print documents on but it's much more convenient to already have a printer available in your dorm room and it's free (some places on campus let students use the printer for free, while others charge a small fee but why waste even a few cents when there's always a free alternative?). There is the option of sharing your roommate's printer but in general, it's better to have your own equipment that you don't have to worry about using whenever you want.
Mini–Fridge
Want a practical going away present from your parents for college? Ask for a mini-fridge. Remember, dorm rooms are just that–rooms. There won't be a full kitchen area where you'll be able to store all of your food items. Since they're compact, mini-fridges fit in any dorm space and are perfect for storing not just beverages and leftover food but items like fresh fruit and veggies.
Debit Card & ATM Account
Don't already have an ATM account and debit card? Make sure you get them by the time you get to the college dorms. Cash isn't always good to have around, especially if you're storing it away in a secret place in your room. Unlike credit cards, debit cards are as good as using cash, which means it'll be easy to stay on top of your budget each month–not to mention having no outstanding debt to pay back with interest with each transaction.