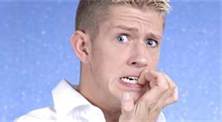 The first few months of your high school senior year are usually spent worrying and stressing over those college applications.  You research everything, keep deadlines in mind and develop your essay and application with personality and academic achievement, yet worry about those rumors about what college admission officers are looking for.  This can lead to an anxiety that is totally unnecessary.  The following are a few of the myths that surround admissions.  Do not get caught up in listening to them.
Focus on one school and fully immerse yourself in getting accepted.  When considering where to apply, be realistic.  Many schools can offer much of what you are looking for.  Do your research and find out which schools would best suit you academically and personally.  According to the American Council on Education, 8 out of 10 college graduates say they would go back to the same college if they had to do it again.  You know yourself best; do not listen to others when it comes to what make the "perfect" school.
Listed tuition prices is what everyone pays.  Looking at these college guides and looking at their costs can almost stop you from applying.  Private schools alone seem to be charging more than $50, 000 a year.  Remember that's just the "sticker" price.  A lot is reduced and this does not calculate any scholarships, grants or other assistance.  The federal government is now requiring that colleges and universities put a "net price calculator" on their websites to help give a more accurate pricing.  These estimates may not be perfect, but they will give you a better idea of what to expect cost wise.  And remember to fill out the free application for federal student aid (FAFSA) even if you think you will not qualify.  Many students who would have qualified do not apply, every little bit helps.
The admissions staff loves you.  Colleges are actively trying to recruit students in any way possible.  They will send personal invitations to apply, going as far as waving application fees.  This all makes you feel very special and you expect to be accepted, all you have to do is apply.  Keep in mind that it is all a strategic marketing ploy most colleges use.  Admissions departments are receiving tons of applications and the evaluation process is often a technical and impersonal one.
Fill your application with lots of extracurricular activities.  A long list of extracurricular activities does not impress anyone.  Admissions officers would much rather see one or two activities where you show leadership and a strong passion for.  If you are spreading yourself thin in dozens of activities that you care little about, it becomes quite apparent.  Focus on what is most meaningful to you.
It is better to have a high GPA than to take difficult classes.  Colleges like to see you challenge yourself, even if it means a slightly lower grade.  This does not mean they want to see a very low grade.  Always try for that A, but give yourself that challenge that you otherwise would not be getting.
Essays do not matter much as long as you have good grades and test scores.  While grades and test scores may weigh heavier than other aspects of the application, a poorly written essay filled with mistakes can pretty much kill an application.  In the same way, a beautiful written essay can tip the scales in your favor.
Every aspect of your application is important.  Do your best in every category and tons of luck to you in your educational goals.