Creating amazing dishes and introducing people to new recipes is every chef's dream. The road towards this profession takes a lot of time, dedication and–due to the costs of completing a culinary program–money. All aspiring chefs have their fair share of schools to choose from but there are also many different financial aid opportunities at their disposal at well, especially where scholarships are concerned.
One of the best ways to qualify for or find out about potential scholarships is to join a professional organization. Becoming a member of groups like The IACP (International Association of Culinary Professionals) and The American Culinary Federation–among many, many others–opens many doors that includes not only consideration for financial aid to help with schooling but access to special events, networking mixers and resources to aid chefs in preparing for a future in the field.
American Culinary Federation Scholarship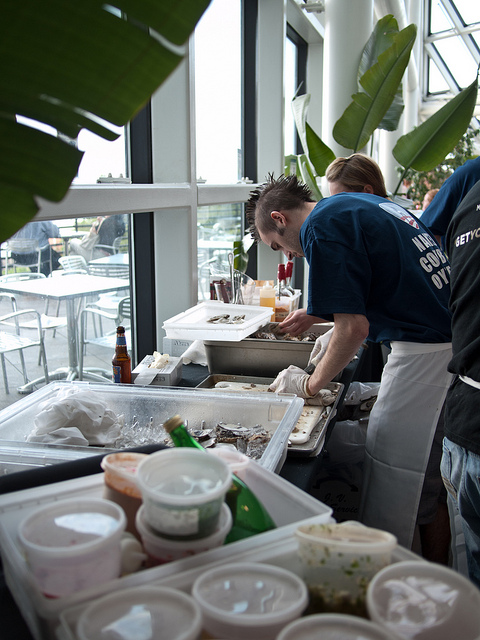 Students with dreams of becoming professionals chef will want to check out the many scholarship opportunities available through the American Culinary Federation. High school seniors applying for this form of financial aid must have a minimum GPA of 2.5 and currently accepted into an accredited college with the intent of majoring in either pastry arts or culinary arts.
In addition to submitting an application, students need to also submit an essay, two letters of recommendation and may increase their odds of being chosen by participating in culinary competitions, events held by the ACF and other volunteer opportunities.
Chefs4Students Culinary Grant Program
The site Chefs4Students.org offers culinary students the chance to get free money for school by holding a number of fundraisers to provide scholarships and grant funding opportunities.
The Chefs4Students Culinary Grant Program has four easy requirements applicants should meet: complete the official scholarship application, submit a 500-word (minimum) essay, copies of an academic record/documentation showing financial need and be enrolled for at least six weeks at an accredited culinary arts school.
The fourth requirement isn't mandatory but the site encourages applicants to join the Chefs4Students forums, which allows members of the judging panel to get to know applicants better.
The prize award varies on availability of funds but 2012's recipient received $1,000.
National Candy Technologists Scholarship
Students with an interest in pursuing food sciences or other related fields dealing with confectionery technology will want to look into the National Candy Technologists Scholarship, which is offered by the American Association of Candy Technologists.
Recipients of this scholarship will be awarded a $5,000 prize. College sophomores, juniors and seniors are eligible to apply as long as they maintain a 3.0 GPA and have demonstrable proof of their interest in studying confectionery technology. Applicants should ideally also be currently enrolled at a college or university that is accredited within North America.
Clark E. Dehaven Scholarship Trust
The Clark E. Dehaven Scholarship Trust is ideal for students that may not necessarily be pursuing culinary arts but do intend on getting into the food service industry. College sophomores, juniors and seniors are eligible to apply. Preferred applicants are those currently enrolled full-time with a minimum 2.75 GPA at any U.S. or Canadian college. Winners will be awarded $4,000.