College bound students often aim for the stars, setting their sights on getting accepted into the most prestigious colleges and universities. Financial aid is a great help for affording higher education but even then, the costs still tend to add up over time. Distance learning options have made for a much more convenient and somewhat cost effective approach but even this model isn't foolproof.
In an effort to combat the seemingly ever-rising costs of college, many websites have dedicated themselves to providing online courses free of charge. As the popularity of this option grows, more campuses are recognizing the importance of partnering with these sites in order to reach a wider demographic of students.
Coursera.org is one website that offers various college courses in an online format at no charge. While this concept is nothing new, what makes this particular site stand out from the rest is the fact that it focuses on offering free courses through its partners, which happen to be a list of some of the most prestigious universities in the nation. With 33 universities currently providing free course content and lectures from qualified instructors, Coursera is a resource that aims to raise the bar.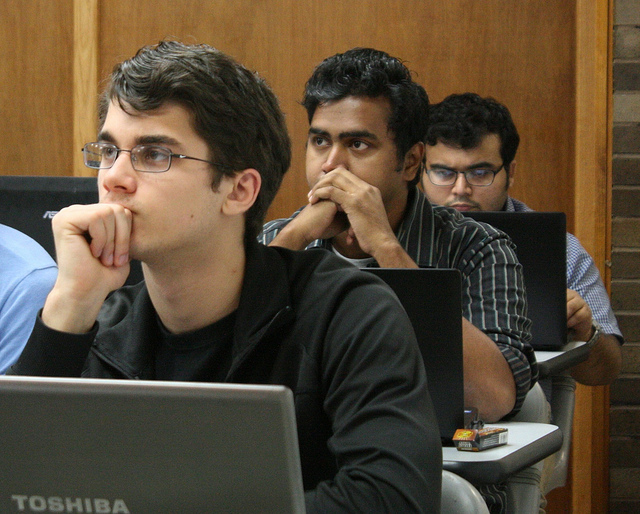 Brown University, Columbia University, Duke University, Princeton University and Stanford University are just a few of the heavy hitting schools that has populated the Coursera website with tons of top notch online courses, spanning over a dozen categories. From Biology and Business to Computer Science, Law and Information, Technology & Design, students from all walks of life can find any number of courses that can help enhance their education.
So how does it work? It's quite simple, actually. You don't even have to be a student! The first step is to visit the Coursera website and select the course(s) you're interested in. Click on the "Sign Up" button and create a free account in order to officially enroll.
The course descriptions not only list the start date and duration (ranging between 3-10 weeks) but the estimated workload per week (i.e. 3-4 hours/week). Online lectures and videos are a major component of the courses, which are put on by university instructors. The course descriptions provide bios for each instructor, as well as a detailed syllabus. Assignments, quizzes/exams, assigned readings and some forum participation might also be required.
So what do students get in return for taking part in these online courses? Upon successful completion, the instructor(s) will sign a certificate known as a "Statement of Accomplishment." However, it is important to note that credits cannot be earned by completing courses through the site. Despite this, it is still very beneficial to obtain a certificate of completion because it does serve as demonstrable proof that an individual has gained knowledge and/or applicable skills through participation in the chosen courses.
This cost effective, innovative approach to taking university level classes online could give working professionals in particular an advantage in the workplace and should definitely be an option to consider before choosing more traditional methods of going back to school.