As more students realize that enrolling at a traditional 4-year college or university may not be the most suitable course for them, options like vocational schools are becoming a much more appealing alternative. As a result, many vocational and technical schools are expanding their program options and boosting the resources available to prospective students.
However, not all of these schools operate honestly or are able to fulfill the promises made to students. When choosing which vocational school to enroll in, it is important that students have a checklist of sorts to refer to in order to find out which institution truly has their best interest at heart.
Know the Criteria for Your Future Career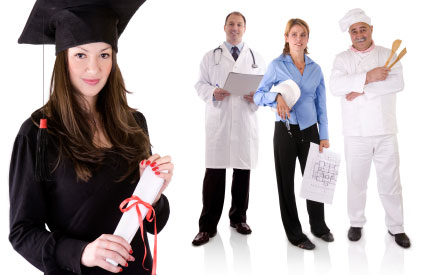 The only way to find out if a vocational school is going to equip you with the right amount and type of skills and training is to know what the actual job description asks for.
Once you know the specific criteria that's needed, then you can cross check the vocational schools on your list and see which ones match up.
The goal is to secure employment as soon as you finish your training. Attending a vocational school that offers exactly what you need is an effective way to reach that goal sooner than later.
Proof of Accreditation – Vocational School

Legit vocational schools will publicly display the names of organizations and other information related to their accreditation and licensing status. Don't just take the school's word for it, however. Visit the website, call or email the organizations listed and find out if the school is indeed accredited/licensed and up to date on all of their paperwork.
Schools that make the effort to stay up to date on their licensing and accreditation speaks volumes as to how they operate and uphold their standards of providing a quality education to its students.
Success Rates of Career School

A vocational school is only as good as the number of graduates that land jobs in their respective fields. Find out what the school's success rate is and don't just read testimonials on the school's website–request a list of recent graduates. Contact them and find out what their experiences were with the school, what pros and cons they encountered, whether they would recommend the school to others and what their experience has been like with finding a job.
Job Assistance After Graduation
In order to boost enrollment, some vocational schools boast about their job assistance services/programs for graduates. Find out if the actual job assistance program is up to snuff by visiting the school's facilities. Don't just take a general tour, arrange a consultation with the academic advisor(s) and ask to see the facilities for where the job assistance program takes place.
If a school's job assistance office only has a bunch of tables and chairs or empty cubicles, this could be a red flag. But if the area contains a well organized setup, computer lab, desks/cubicles and is active with students and staff, those are good signs that the school places emphasis on helping graduates find and secure employment opportunities.