What's great about getting into community service work is that it not only benefits the community itself but the students as well. Nothing looks better on a college application than a student's commitment to community service. In addition to contributing positively to a student's resume and/or list of accomplishments, their involvement could also result in being eligible for various forms of financial aid.
As most students and their families know, there are many different types of scholarships out there just waiting to be awarded. The most common types include need-based and merit-based scholarships but it also helps to tap into scholarships based on more targeted factors, such as religion, ethnicity, talent, athletics, etc. Community service sch0larships definitely fall under this category.
Students with a heavy background in this area will certainly want to consider identifying scholarship opportunities that focus on rewarding those with a strong standing in their own communities.
Dollars for Scholars Community Volunteer Service Award (CVSA)
Award Amount: $500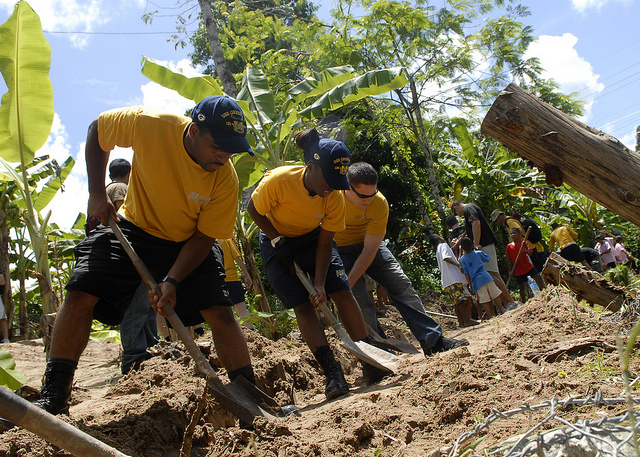 The Dollars for Scholars organization aims to recognize students that have dedicated themselves to community service work by awarding the Dollars for Scholars Community Volunteer Service Award.
In addition to having experience in community service, applicants for this scholarship must also represent academic excellence.
While one winner will be chosen for the award, the top 10 applicants will automatically be submitted for consideration for the Scholarship America's Student Volunteer of the Year competition, which carries an even larger award amount.
The Dollars for Scholars Community Volunteer Service Award is open to all students either currently enrolled at, or who plan on applying to, an accredited educational institution for the first time.
Applicants must first create a free profile on the Dollars for Scholars official website to get started.
Prudential Spirit of Community Awards
Award Amount: $1,000 for recipients chosen as State Honorees and $5,000 for students chosen as National Honorees.
Unlike many other scholarships, the Prudential Spirit of Community Awards is open to students between grades 5-12. Applicants must describe the extent of their community service activity and how it has benefited others, as well as highlight any applicable leadership roles they took responsibility for.
To be considered, applicants need to completely fill out the application and turn it in to a school principal by the deadline.
Samuel Huntington Public Service Award
Award Amount: $10,000
Scholarships aren't just beneficial for college bound students but those getting ready to graduate with their degrees as well. College seniors preparing for graduation have the opportunity to continue their passion for community service by applying for the Samuel Huntington Public Service Award.
To apply, a proposal outlining a student's ideas for a one-year public service project must be submitted to the organization, along with the official application, a cover sheet, budget, resume, transcript and 3 letters of recommendation. The public service project can be tailored for anywhere in the US or even abroad.
The $10,000 award is given in the form of a stipend, to be used by the winner to bring their proposal to reality.