Being waitlisted while hoping to get into a class that is full is one thing but being placed on a waitlist for the college or university a student wishes to attend is another matter entirely. Unfortunately, this is happening more often these days due to the large number of applicants trying to get into the school of their choice, as well as tougher acceptance guidelines. If you've found yourself on this list, it is important that you and your family understands what this process could mean for a college bound student.
What Is a College Waitlist?
When a student is put on a college or university waitlist, this means they have met all the admission requirements but there is currently no opening/room for them to officially enroll and attend classes on campus. As with being waitlisted for a particular course, students on a college waitlist can only be officially accepted to a college or university if a spot ends up becoming open. Unfortunately, there is no guarantee that such a thing will occur.
Now What?
After finding out you've been waitlisted by a college or university, there is further action required on the student's part. He/she must reply back to the school in question and state whether or not he/she wishes to be on the waitlist.
The Decision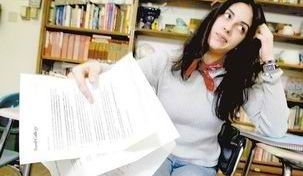 It is ultimately the student's decision whether to stay on the waitlist and hope for a spot to open up, or to decline the opportunity and instead opt for a school that has a bona fide opening for them. However, if a student chooses to remain on the waitlist, this does not mean they cannot consider other schools in the meantime.
Other Options
Aside from being content to wait, the only other option for students is to attend a different school. Those that have submitted several college applications will more than likely begin receiving acceptance or rejection letters throughout the next couple of weeks. To play things on the safe side, it's perfectly okay to be on a school's waitlist until all letters from the other schools have arrived. From there, students can see which schools they've officially been accepted to. At that time, it will be up to the student to decide if they're okay with going to a different school or if they'd rather remain on the waitlist they're currently on.
Is It Worth the Wait?
If the school you're waitlisted for is your number one choice and the best option on your list, then it is worth giving the waitlist a shot. But be realistic about your chances. For example, being on the waitlist for an Ivy League school is great because it puts you that much closer. On the other hand, it's highly unlikely that the students already enrolled at such a prestigious institution would ever let anything cause them to drop out. So the chances of such an opening could be slim to none.
It is important that students weigh all their options in this case, especially if waiting too long could mean missing the chance to enroll in another college or university.