The effort to promote more women within traditionally male-dominated fields has been an ongoing battle for decades. Fortunately, many employers–as well as colleges and universities–recognize the need for the creation of more opportunities to help encourage women to step up to the plate. One of the most effective ways to empower women is to start early by offering scholarships to provide financial assistance to students who otherwise would have a very hard time affording a college education.
With scholarship funds, female students can focus on their studies and earning a degree instead of how they'll pay for school related expenses and living costs.
"Nerdy girls" that embrace their intellect and plan on using their skills and knowledge to make huge contributions to the world will find the first step in their academic path by applying to any of the scholarship opportunities below, which are designed just for them:
Google Anita Borg Memorial Scholarship for First Years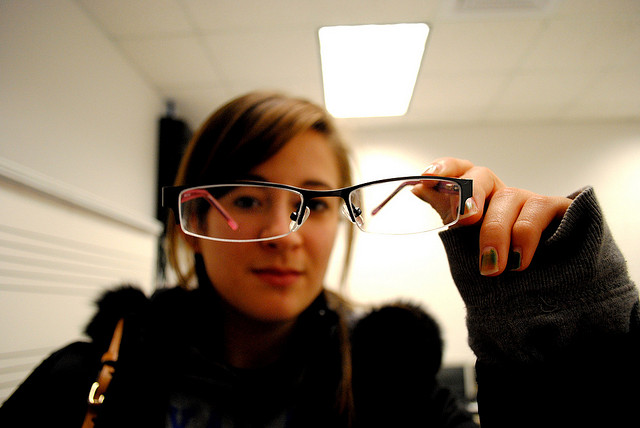 Google certainly has enough funds to offer a number of scholarships and its Anita Borg Memorial Scholarship for First Years has its sights on promoting more women within the Computer Sciences field. This financial aid opportunity chooses a small group of winners, each of whom will receive a monetary award of $10,000.
Applicants must be enrolled or accepted into a college or university within the United States as a full-time student, planning on majoring in any of the following fields: Software Engineering, Computer Science, Computer Engineering and other related fields.
Winners are selected based on the strength of their academic background, demonstrated passion for technology and computer sciences, as well as their involvement with community service and operating in leadership roles.
The Vanguard Women in Information Technology Scholarship Program
Vanguard is a well known investment management company that is using its finances to ensure that female college students have the means to afford working towards a degree and eventual career in fields such as Web Design, IT, Computer Science and Computer Engineering.
As a merit-based award, the Vanguard Women in Information Technology Scholarship Program is open to female students currently enrolled as a junior or senior at a college or university, who is also majoring in any of the fields mentioned above. Winners may receive up to as much as $10,000, which can be used for tuition and fees, textbooks and school supplies.
The Department of Defense is looking for qualified candidates to work as civilian engineers and scientists in their SMART Program (Sciences, Mathematics & Research Transformation). One of their methods of accomplishing this goal is by offering the DoD SMART Scholarship, which rewards chosen recipients by paying the full cost of tuition and fees for undergraduate or graduates students, along with the chance to participate in a number of their internship programs.
Applicants should ideally be enrolled as an undergraduate or graduate student at an accredited college or university and majoring in any of the fields listed on the SMART website, which includes but is not limited to: Chemistry, Civil Engineering, Geosciences and Oceanography, to name a few.