Popular majors such as science, education and technology seem to carry a lot of weight behind them.  Financial support seems to come at these majors from all sorts of different organizations and corporations making it a financial payday for these students.  What about other majors such as English, Art History, Journalism, Literature or any others?
Don't fret no matter what major you chose to pursue, there are an abundance of funding sources to assist your college endeavors.  Students can find a variety of scholarship opportunities that play to their academic strengths and knowledge and abilities.  It is a matter of researching and looking vigorously through all modes possible.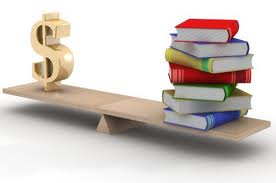 History Majors
Those who have taken their passion of studying events, people and landmarks of the past have taken upon themselves to become History majors.  These students acquire a skill set that is applicable to a wide range of fields.  They become teachers, writers, politicians, lawyers, researchers and much more.  Here are a few scholarships available to these dedicated individuals.
National Foundation for Women Legislators/NRA Bill of Rights Essay Contest:  The National foundation for Women Legislators (NFWL) and the National Rifle Association are sponsoring a Bill of Rights Essay Contest.  The topic for the essay is "The impact of the First Amendment on women leaders and social media."  Its focus is on describing the rise of social media and what it means for the future of democracy and the interaction between citizens and both women candidates and elected women leaders.
In order to participate in this contest the student must be a female high school junior or senior.  There will be seven winners who will receive a $3,000 unrestricted scholarship for college tuition at any U.S. college or university and an all-expense-paid trip to NFWL's Annual Conference
Emily M. Hewitt Memorial Scholarship:  The Emily M. Hewitt Memorial Scholarship is open to upper division or graduate students who show commitment to communicate and interpret a love of nature and an understanding of the need to practice conservation.
Applicants must be enrolled full-time in an accredited California post-secondary educational institution whose career goals are in communicating and interpreting nature's wonder.  The application should include a statement of personal and career goals, a resume and transcripts of all college work completed to date.
Applications should be sent to:
CBTA Emily M. Hewitt Memorial Scholarship Fund
P.O. Box 1196
Arnold, CA 95223
Literature Scholarships
Considering majoring in English or journalism?  Literature majors take on many different classes focusing their coursework on specific topics.  Depending on what avenue within literature is taken, studying a vast variety of subjects for careers such as in advertising, politics, law or library science is a must.
Most scholarships available for these majors involve showing off your writing skills in form of essays or other writings.
Ruth Lilly Poetry Fellowships:  There are five Ruth Lilly Poetry Fellowships available in the amount of $15,000.  Young poets can compete for this national competition.  This fellowship is to encourage the further study and writing of poetry.
Applicants must be U.S. citizens between the ages of 21 and 31.  Applications must be submitted by March 31st.  The applications must be submitted through their website.
ALBA George Watt Memorial Essay Contest:  the Abraham Lincoln Brigade Archives is continuing the competition for the George Watt Memorial Essay prizes.  Graduates and undergraduates are invited to submit an essay or thesis chapter about any aspect of the Spanish Civil War, the global political or cultural struggles against fascism in the 1920's and 1930's, or the lifetime histories and contributions of the Americans who fought in support of the Spanish Republic from 1936 to 1938.
Two prizes of $500 each will be awarded, one in the undergraduate and one in the graduate category.  Writing will be judged on the basis of originality, quality of research and effectiveness of argument or presentation.
The guidelines for the contest are as follows:
– Submissions must be between 3,500 and 7,500 words
– Submissions may be in Spanish or English
– Submissions must have been produced to fulfill an undergraduate or graduate course or degree requirement (please specify course, degree, and institution; for thesis chapters, please add a thesis abstract)
These are just a few scholarships available for these specific majors.  They are not representative of the full range of financial aid that is available to you.  Ask questions and look carefully, there are many ways to help you pay for college.