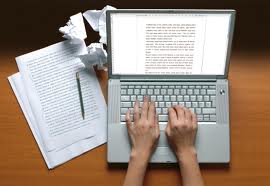 As you fill out those college applications remember that you are an individual with unique experiences, personality and educational goals.  College admissions personnel want you to express this individuality and authenticity so you can be identified as a great match for their school.  College admissions can be an intimidating process, but if you have come a long way and you know you will be a great college student.
Your GPA and SAT/ACT test scores will be a good measurement of your academic performance, but there other ways to demonstrate what makes you who you are on those college applications.  Yes, colleges are looking for smart students, but they are also looking for a diverse student body.  So, if you can show unique things about you, you will have a better chance at showing how well you will fit in that school.
The following are a few suggestions to keep in mind when you are filling out those applications.
Apply to Schools That Fit Your Lifestyle and Goals:  Be careful not to generically apply to many colleges.  Online applications make it simple to apply to many colleges which is great, but it also means that you may not be fully invested in a school.  Admission offers can spot these students' applications as well as those who know what they want and why they want to attend a certain college.  Choose schools that matter to you for a "real" reason, be it a specific major, a well-known program or any other unique aspect of the school that will help you shape your future.  Make sure your reasoning is apparent in your application.
Apply Early:  Admission officers start reviewing applications as soon as they come in and start considering applicants right away.  Turning in your application early will allow admission officers an early look at you which can be a big help.  Still go through all the steps such as proofreading your application and making sure everything is as perfect as possible.  Do not make it looked rushed to get it off quickly, still take your time, but start early.
Be Specific with Details:  In order to stand out you want to "show not tell."  Do not just list your activities and accomplishments; explain how specific moments, projects or awards affected you.  Also, when given the opportunity to explain yourself or to give more details about your personality do just that and do not repeat your academic information.
Share your Aspirations:  Even if you are not quite sure what you want to study, you can show that what you have learned and done in life is leading you toward your decision to attend college.  Use your interests to begin thinking about what career path you would like to follow and how a college education will allow for that possibility.
Be Yourself:  Your personal statement or essay should be about you, written by you.  Focus on the most special aspects of your experiences where you were actively engaged.  Writing about what you have observed does not give the same impact as writing about what you have experienced.  Be honest about who you are, what you have learned and what you would like to do and you will get into a school that is right for you.