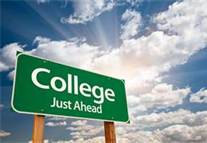 It is time submit those college applications.   Students are searching for ways to impress those college recruiters and how to sound like the perfect candidate for a particular school on those essays.  Students need that edge in order to stand out on paper.  It is important, though, to avoid certain mistakes that drive admissions counselors crazy and therefore ruining or, at the very least, diminish your chances of getting in to the school of your dreams.
The following is a short list of admission pet peeves.  Avoiding them will help your chances of getting in.
Being someone you are not:  Unfortunately, it becomes quite clear if you have not done any community service or other school activities all during your high school years and all of a sudden, right before application deadlines, you have a list of extracurricular activities.  Your participation in any activity is not doubted, but a sudden dedication to multiple causes is questioned.  Showing a passion in one or two activities throughout the years in high school speaks louder than a multitude of them in your last year.
Do not neglect your personal statement:  Some students skip this part of the admissions process.  Some schools let you know that if you do not provide one, important information about you will be lacking.  If it is optional, take the time and do it.
In your personal statement you can provide essential information that otherwise would not be apparent in your application.  Things such as:  you worked 30 hours a week to help your family, a family tragedy contributing to a low grade semester, or any other out of the ordinary situation or circumstance that should be known.
Asking obvious questions:  We are taught that there is not a dumb question, but if your question can easily be found on pamphlets, simple internet search or in your application instructions then you might not want to ask it and take the time to research it.  Admission counselors will translate those types of questions as this student will not be able to navigate the complexities of college life.
Social media carelessness:  Some colleges now interact with applicants through Facebook, YouTube or other social media.  Be conscious and exercise due diligence when sharing pictures, posts, tweets, and videos with the public.  You may think that it does not matter since it is personal, but you are opening that to the public and it may be held against you in one way or another.
Do not be disrespectful:  It is a stressful time for everyone.  School staff members do their best to attend to each question given or be of any assistance they can.  If you start giving attitude or be rude even over the phone, it will give such a negative impression that your name will be remembered.  Be as respectful as possible and if you feel like you are getting nowhere, take time to calm down and try again at a later time or day.
Do not miss a deadline:  Might be obvious, but missing a simple deadline can cause you your acceptance.  Make sure you have written down all deadlines applicable to your application.  There are many.
Follow instruction:  You are given many instructions.  Follow them carefully.  Messing up on what is written in front of you can cause your application to be discarded.