There is a lot of information out there about the college admissions process for traditional students but what about those with artistic goals? Musicians, artists, dancers and even actors have their own respective college choices and not all of the admissions requirements are the same as those for standard schools.
Choose the Right Kind of School
There is the option of attending a regular college and university with a degree program in the field you're interested in majoring in but if the strength of that program isn't very good, it won't do much for your future career goals. As soon as you know what you want to study in college, begin researching the types of schools that are well known for the strength of their programs.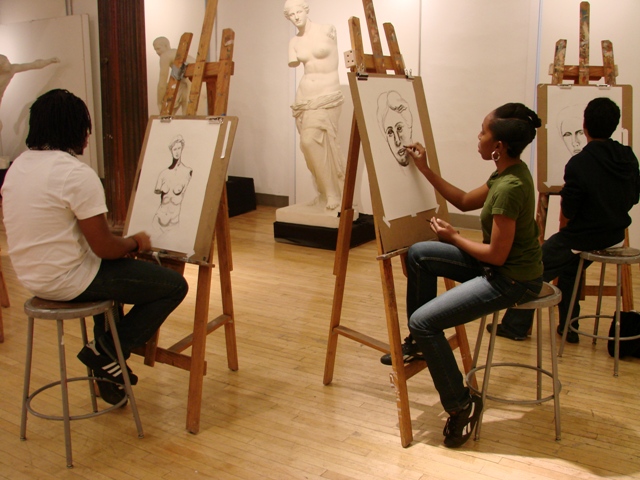 Aspiring musicians have the ability to choose between attending a college that houses its own music school or applying to a music conservatory.
What makes the latter different is that music conservatories are usually independent and not tied to another academic institution.
Additionally, they tend to only focus on the arts, making the courses and degrees offered much more concentrated in general.
Actors have a variety of theater programs to choose from, including degree programs housed within certain film schools, such as the New York Film Academy.
Dancers have many dance schools and studios to consider, especially if they happen to live in–or are willing to move to–an area that is known for its dance culture like New York or Los Angeles.
Artists that wish to pursue a future in visual or fine arts can attend a traditional college or university with a strong art program, however, enrolling in an art school is typically the most obvious choice.
There's More to the Admissions Process
When it comes to applying for enrollment, there will be some common factors like test scores, transcripts, filling out applications and writing essays. But for artistic and creative students, there is an additional aspect to the process.
Dancers, musicians and actors will more than likely be required to audition in front of a panel of judges. Performing well means a higher chance of getting accepted into a particular program. It is important to find out in advance which schools require auditions. Get information from the ones that do in order to get familiar with this process and what to expect.
Actor auditions typically involve reciting one or more memorized monologues and could also call for singing a song (for musical theater candidates).
Dancers auditioning are taught a routine and given a short period of time to learn and memorize the routine before performing it in front of the judges. Dancers may also be given the opportunity to perform a routine of their own.
Musicians may be asked to perform a musical piece of their choosing and/or could be asked to perform an assigned piece.
Visual artists are usually required to put together a portfolio of their best work to showcase.