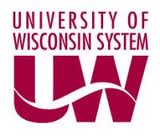 As technology increases all over the world, more and more people are turning to online learning for their educational needs.  New online programs are making their way to the mainstream wherever you look.  Although, online learning is not for everyone especially when it comes to time management, it does offer a great way to complete your studies.
A new self-paced, competency-based program for finishing a college degree has come up within the University of Wisconsin System.  The program was announced by Gov. Scott Walker and two top University of Wisconsin System officials.
The publicized goal to this new U of W program is to revamp Wisconsin's economic engine to increase the state's per capita income.  Hopes being that this program will produce more college graduates that are trained for higher paying jobs.
U of W Flexible Degree program allows students to start classes anytime while working at their own pace.  Once this program starts it should help a range of students, especially those adults that currently have jobs, are caring for children at home and/or soldiers deployed overseas.
Filling the Skills Gap
According to Gov. Walker, Wisconsin businesses are struggling to find qualified workers with the specific knowledge and skills needed in the various available positions.  U of W System will work with faculty, students and employers to identify which course are most needed.  Presently data has identified a strong need in business and management, healthcare and information technology.
The focus of the U of W Flexible Degree is to zero in on the knowledge and competencies that make students employable now.  These skills learned should also be adaptable to the future needs within the job market.
Although the program is not at full swing yet, plans for having several courses online within a year have been set.  The hope is for at least some courses to be available this fall.
There are still many questions that are looming over this program.  One question is what the cost of the program will be.  No prices have been set as of yet.  Research into different models is going on to try and help in this regard.
Another issue is the way to test for competency is still unclear.  There needs to be a way to do this to give credit for what students can prove they already know.  There will need to be some type of budget set to include money for competency testing.  With all the cuts that have been occurring this may create other issues.
Finishing Incomplete Degrees
With nearly 20 percent of Wisconsin adults having some postsecondary credit but no degree, the U of W Flexible Degree program will give them the ability to finally finish.  Currently, the U of W System does not have self-paced, competency-based programs.  The plans are for this program to give students new tools to accelerate their careers and allowing students to finish a degree at an affordable price and in a timely manner.
Program such as this are growing and allowing the real possibility for a higher education to more students.  Hopefully, more states will be doing the same, making attaining a degree very possible.