Being able to get into the classes required for a student's major each term is often what can make or break their ability to graduate on time. It's normal for the class registration period to be a time of extreme stress for students but by keeping the following tips in mind, picking and choosing classes doesn't have to feel like a huge gamble.
Under-classmen: Prioritize
For those that have declared their major, it is crucial to review the required prerequisites well in advance of the registration date. Find out how many of those prerequisites are being offered in the following term and how many you can realistically take on. Next in line of priorities should be the general education courses. Successfully targeting those two areas and getting into those classes will put any student well on track towards meeting their graduation date.
Upper-classmen: Strategize
Upperclassmen typically have the advantage of diving right into their core classes needed to complete their degree of study. If there are certain core subjects that you know are high in demand, start listing which open sections are being offered and make a plan A, B, C and D–more if necessary. Be prepared to possibly take a course that is not on a day and/or time that you would typically prefer.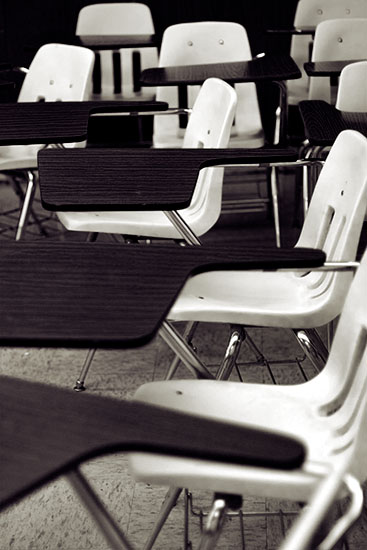 Learn the art of crashing classes. If you've done this successfully in the past, it shouldn't be too much of a challenge. Be diligent. When all else fails, find out if that particular class will be available in the summer or winter, if those sessions are offered at your school.
Don't Put Too Much Hope on Online Courses
Oftentimes students will spend so much time trying to get into the online version that they end up leaving more than enough room in other sections that require you to attend a physical class.
This is where such stubbornness could end up benefiting you. While being in a classroom may not be your first choice, if it means an easier time getting in, compared to trying to get into an online course, take advantage of the opportunity.
Stick to Relevant Classes
College is great because students can choose whatever classes they want to take. However, if you're adamant about graduating on time, focus on adding classes during registration that are directly associated with your major. If you're not sure if a particular class is worth taking, consult with your academic advisor to get answers.
Pay Attention to Details
One way to have an unpleasant college term is to register for a bunch of classes without reading each course description in full. A common mistake many students make when it comes to this subject is choosing courses with lab hours. Oftentimes, courses with labs take place twice a week: one day is devoted to the lecture and the second to the actual lab work.
Be very careful when selecting a class with a lab and make sure that you find other courses that won't result in a scheduling conflict.