Many incoming college freshmen might be surprised to know that graduating from high school doesn't mean they're free from taking general education courses. Colleges and universities believe in the importance of providing students with a well-rounded education and expanding their knowledge by requiring them to complete a set number of credits made up entirely of Gen Ed classes.
There isn't much of a difference between the types of Gen Ed classes taken in college and those taken in high school. Each campus has its own list of such courses but most students can expect to be introduced to subjects like English Composition, Natural Sciences, Art, History, etc.
Although new freshmen might groan at the thought of going through these subjects and their massive textbooks all over again, there is at least the advantage of being allowed to pick the actual courses. However, general education classes as they relate to college life is a subject not often understood properly by new students. Pursuing this part of the process is more than just choosing a bunch of random options from the Gen Ed list.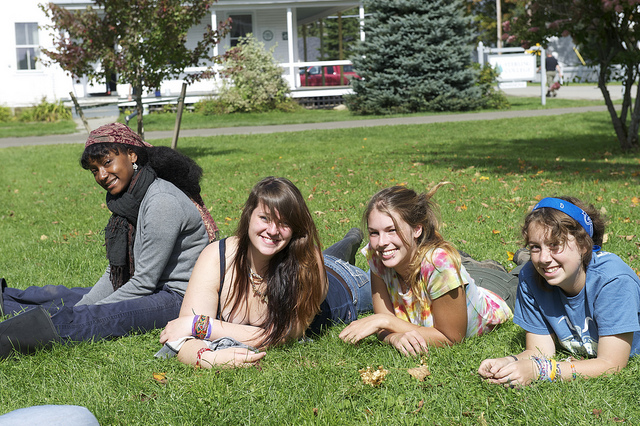 Below are just a few factors to take into consideration that clearly show how picking general education courses is important in keeping students on a timely path towards their intended graduation year:
Not All Gen Ed Courses Double Count for a Major
"Double count" describes a situation where a general education course counts as credits for the Gen Ed category as well as count towards the credits needed within a major degree program. This is the essence of killing two birds with one stone.
Unfortunately, some new freshmen believe that if a Gen Ed class is similar in subject to what they plan to major in, that it would automatically count. That's not always the case.
Courses that can be considered "double count" will be clearly labeled, which is why students must carefully review each course description to find out what criteria the credits fulfill and what they don't.
Some Gen Ed Courses Could be Required for Eligibility for a Major Degree Program
Each major degree program has its own list of criteria that must be met. Since no two programs are exactly the same, students need to be thorough in understanding what general education classes they have to take in order to be accepted into the major degree program they want to declare.
Being unaware of such requirements could result in a student taking random Gen Ed courses, only to find out after the fact that even after completing those credits, they still don't qualify for entering their chosen major because of missing credits from the program's preferred list.
Pay Attention to Details Like Number of Gen Eds Required & Types
Major degree programs like Science and Technology often require students to enroll in a specific type and number of Gen Ed classes. For example, a student that is unaware of such criteria might take 1-2 Gen Ed courses and think they're okay, when in reality the program requires 3 specific Gen Ed courses, one of which must have a lab component to it.