Getting in and out of college is pretty straightforward for most students. However, there are certain career choices where ongoing education is a regular part of the process. While not all jobs require continued education credits, more than a handful do. It is a good idea to know such information beforehand, namely while still in college, in order to prevent any unpleasant surprises once graduates enter the job market.
Continued education credits serve as demonstrable proof that an individual has undergone the task of seeking further education and training that applies to their current job position. Earning these types of credits plays a vital role in industries where the job demands and responsibilities are always changing. The medical and technology industries are two prime examples.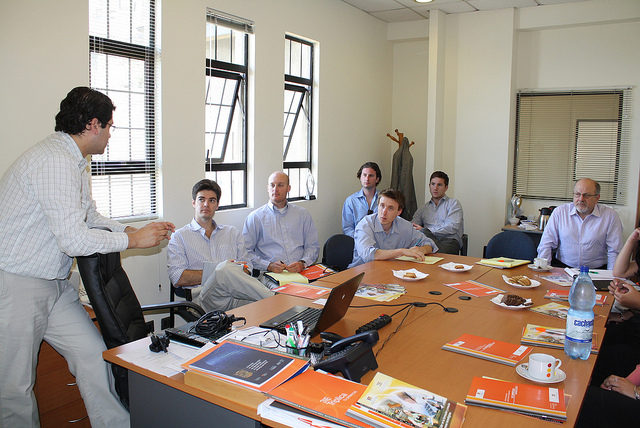 In the case of the medical field, nurses and doctors know their education never ends. Because of the constant changes and improvements being made in patient care and medical technology, nurses and doctors (among others) are required by law to go back to school and get training on the latest techniques and applications as it relates to their profession.
Practicing outdated methodologies puts patients at risk, which is why continued education credits and period recertifications are enforced by certain licensing organizations or associations.
In the case of the technology industry, we all know that what's considered "new" never lasts that long and is constantly being replaced by the latest and greatest advancements. The only way technology employees can stay on top of their game is by continuously seeking ongoing education. Certificate programs are ideal in these situations because there is a variety offered to employees that need to enhance their existing skill set, as well as learn new subjects.
Continued Education Credit Requirements
The actual requirements for obtaining continued education credits is often determined by the state of residence or profession. In other instances, federal agencies have their own specific requirements. The best way employees can find out what applies to them is to ask someone in human resources to provide them with the guidelines and resources for earning continued education credits. However, in most cases, such information is shared at the time a person is hired on by a company.
Earning continued education credits doesn't necessarily mean going back to college, however. Some of the most common ways continued education credits are implemented include but is not limited to:
Period recertification, which means completing a certificate course every 1-2 years. Doing so allows an employee's certification to stay current. If an employee allows their certificate to expire, it could lead to being unable to practice in their profession.
Attending classes and logging in a certain number of hours in order to maintain their certification (i.e. 60 hours of continuing education every 2 years).
Participating in company events or activities that count as continuing education credits or points.
Aside from healthcare professionals and technology experts, other professions where continuing education is among the job responsibilities include lawyers, financial professionals, accountants, pharmacists, program managers, engineers and safety personnel.