During college, students focus primarily on their studies and working towards their degree. Career planning also plays a role but not all soon-to-be college graduates take the necessary time out to properly lay out what their plan of action will be.
Waiting until after finishing college could mean getting a late start in prioritizing one's career goals and aspirations, as well as leading to confusion about what path to follow.
Pick the Right Timing
Since no one can predict the future, it is ideal for students to begin thinking seriously about career planning once they've reached junior to senior level status. By this time many of the required courses for a degree program have been taken, allowing students to have a better idea of what type of career they envision themselves in.
Additionally, if a student hasn't changed majors or expressed doubt in their current studies during their junior year, it's likely that they'll stay committed to the career paths associated with that  particular degree in the long run.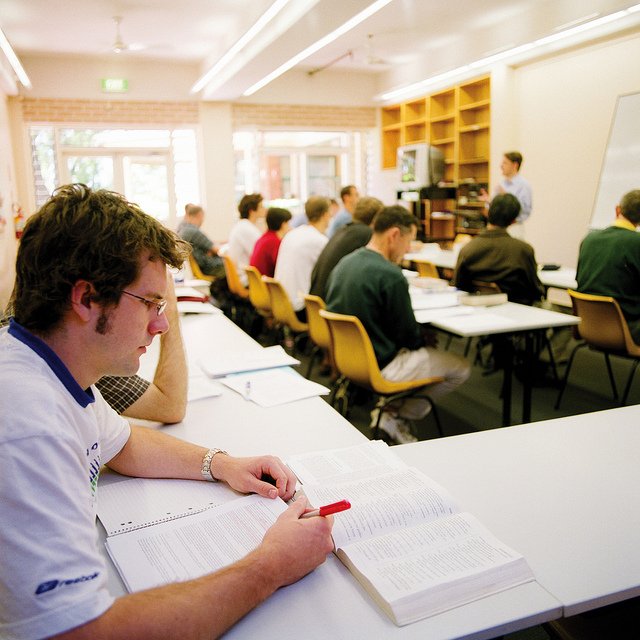 Incoming freshmen and even sophomores may have a good idea as to what dream job they want to pursue after graduation but in the early college years, there is a greater chance of those dreams/goals changing.
Putting together a career plan too early could result in a student changing their mind too much to have a solid guideline to follow.
List the Top 3
Now that you've taken some courses, including core subjects that relate to your degree, start thinking about which professions you can realistically see yourself doing after graduation. It's okay to have a top 3 to work with (over time you'll eventually be able to do a process of elimination).
Once you've got your ideal job titles handy, start looking into what specific requirements need to be met in order for you to be eligible to apply to those occupations after graduation. This is another reason why it is important to start career planning well in advance of the graduation date–it provides a window of time to tackle those requirements so that you'll be good to go once you've earned your degree.
Talk to the Pros
What better way to find out if the career path(s) you're considering will be a good fit for you than to ask someone that's currently doing what you want to do? Participating in internship opportunities is an effective way to gain some insight as to what working in a certain career would be like but internships aren't the only way to do this type of research.
Seek out professionals in the field you're interested in (this can be done by visiting your school's career center or using social networking sites like LinkedIn) and ask if they'd be willing to share their work experience with you. Depending on who you connect with, you can get all of your questions and concerns answered in a timely manner.
Don't forget to ask if their career choice has been beneficial to their lifestyle. You'll want to pick a profession that works in harmony with your future goals, such as getting married, having kids, traveling, etc.